Grading Practice for the Remainder of the 2019/20 School Year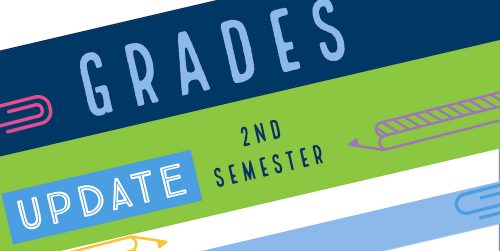 Hilliard Schools is proud of the continued learning during this time.  Our students are attending and doing assignments every day.  While it hasn't been ideal, we have maintained our focus on the whole child, including academics, interests, and mindset.
Knowing our students and families have been living in a national crisis we are committed to making sure eLearning does not have an adverse impact on a student's final grade.  Here are the district's plans for issuing the end of the year grade.
Secondary Report Card
4th Quarter Grades and Semester Grades (Grades 6-12)
Our grading procedure will remain unchanged for the 4th quarter. Students will receive letter grades as they normally would if learning was taking place inside our school buildings.
If a student has a lower 4th quarter grade than what they earned for the 3rd quarter, the student will receive the higher 3rd quarter as their semester grade.
 If a student has a higher 4th quarter grade than the 3rd quarter grade, the student's semester grade will be a calculation of both quarters (each quarter counts as 50% of semester grade).
There will be no final exams administered, no state, and no district testing.
 Elementary Progress Report
For Marking Period 3 of this school year, the teacher will create a brief summary of each student in the comments section and include the following:
Student's strengths
Student's area of focus for improvement
Student's progress towards grade level expectations prior to eLearning
Recommendation for maintaining skills over the summer
We will not be issuing final marks for elementary students.
Related Arts
Teachers will utilize the prepared comments on report cars and may add additional comments for individual students when warranted.
Intervention Specialists
IEP Progress Reports will include:
Details about your students' IEP goals and how objectives have continued to be monitored for progress during eLearning.
The progress your students made during the end of the 2019-2020 school year needs to be detailed in the IEP progress report.