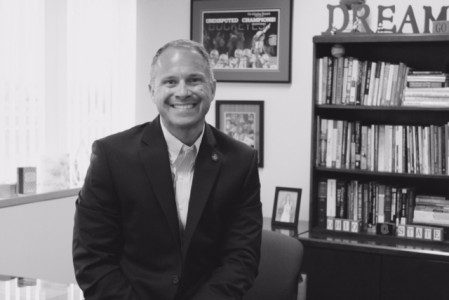 Doing business better isn't limited to operations, improved programming, and saving money. Doing business better means learning from the past, being transparent and honest, and engaging our community in different ways.
Issue 58 provides our community with a choice – a choice to protect and preserve the quality of programs and opportunities for the Hilliard City School District.
Issue 58 also brings with it a different sense of urgency – this is our time to make a decision as a community. This isn't a "fail now, pass later levy." The need is real . . . this is our time!
The Board of Education considered, actually came within one resolution, of putting an issue on the ballot in 2015. After much deliberation and consideration, it was decided we could wait until 2016 (five years since the last levy request). By waiting until 2016, by not seeking additional revenue a year earlier, we kept taxes lower for an additional year, pushed a campaign effort back a year, and maintained the high quality programs and education our community has come to expect.
By waiting until November 2016, we have one shot . . . we've waited as long as possible. The levy request is the smallest in 30 years and it is projected to last another four or five years. Yes, our backs are against the wall . . . it is our time.
If we are unsuccessful on November 8th, the programs and educational opportunities offered in our district will change – there is no second opportunity for this levy. If we are unsuccessful on November 8th, we will be forced to consider placing trailers at several of our buildings to handle the increasing student populations. If we are unsuccessful on November 8th, 60 positions – including at least 48 teacher positions – will need to be reduced to balance the budget. Education in Hilliard will change if we are unsuccessful on November 8th. The time is now . . . this is our time.
As a community you have asked for transparency, fiscal responsibility, and open communications. With Issue 58, the Board of Education and district administration have lived up to your expectations. With the help of our employees, we've stretched a 3-year levy commitment from 2011 for 5 years. We've reallocated resources to implement a One-2-One program without increasing the budget for technology devices. We introduced R-Factor training to develop life skills for our students – at no monetary cost to the district. We've managed incremental growth in our student population with innovative programs and partnerships. We've waited as long as possible to ask for additional taxes. We are an open book, your district is financially conservative and educationally innovative. We lead the way in preparing students to be Ready for Tomorrow . . . our time is now to keep our schools strong.