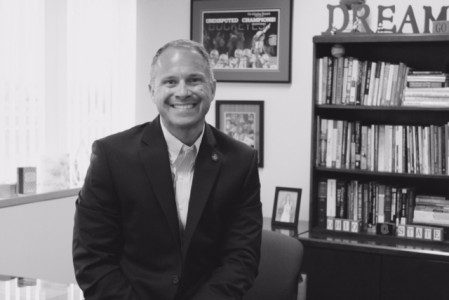 Why are we starting school so early this year? When I went to school we started after Labor Day and ended before Memorial Day.
First things first – 180 days of school is 180 days of school. Even back when we, as parents, attended public school the length of the year was the same as it is today.
Here's the difference – we now have many more vacations and breaks placed in the school year. We've agreed, contractually and by community expectations, to two full weeks during the Holiday Season, to a full week in the spring, to three days at Thanksgiving, and a four-day weekend in February. We still have 180 days . . . these breaks (which are important in my professional judgement) spread-out the calendar.
Now, the calendar seems to shift every 4-5 years. Last year we held graduations in early June; this year graduations are before Memorial Day. We look at when school ends and simply work backwards. From an educational perspective – from state tests to Advanced Placement exams, from ACT to SAT, the more schooling we can "get in" before the tests the better.
Why aren't graduation ceremonies held at the high schools like they used to be when I was in school?
With three high schools with graduating classes over 400 students in each class, we simply don't have room if it rains. The weather in late May or early June often included the risk of thunderstorms. We would have to issue tickets – limited to three tickets per graduate – in case of rain. This simply isn't fair. With parents, grandparents, family members, and a plethora of other friends wanting to celebrate with, and support, graduates it isn't right to limit those who can attend.
Further, it can be miserably hot if held outside. It is not an atmosphere conducive to a celebration of 13 years of public education. From the caps and gowns to the families "baking" in the early summer sun, it can simply be downright miserable.
In addition, the cost of setting up three sound systems, three sets of chairs (both indoors and outdoors), and stages isn't cheap. By holding the ceremony at the Ohio State University we have a climate controlled environment, set-up for the purpose of graduation, and easily accessible for everyone. OSU doesn't only host Hilliard. As a partner in education, Ohio State hosts Hilliard, Dublin, Upper Arlington, and even ECOT at the Schottenstein Center for multiple graduation ceremonies. It is a great atmosphere, climate controlled and comfortable, with a myriad of seating options.
Why is Hilliard utilizing iPads for the One2One program?
Three years ago the Hilliard City School District formed the Technology Task Force to explore options for personalized digital learning in the district. This group – comprised of parents, teachers, administrators, community members, and students – met for a series of meetings to explore both the vision for personalized digital learning and potential device options. The iPads were the consensus of this task force. You can find a full report – including the executive summary, meeting notes, and in-depth study of other options online here.
While other neighboring districts are utilizing other devices – including requiring the purchase of individual devices by parents as part of a supply list – the work of the Technology Task Force created a three-year vision for Hilliard. We are currently entering the third year of our roll-out plan. We will give this process time, then review and reflect on our work. We know this is a journey; there is no finish line. As technology and student needs evolve we will continue to evaluate and re-evaluate our utilization of both personal technology and the devices we use for implementation.
It's important to note – the implementation of this program has not led to increases in the technology device budget. By doing business better, through authoring iBooks in Science and Math using iBook Author, by shifting purchase from laptops and desktops to iPads, and by reducing paper and copying costs, we have been able to keep the implementation of the One2One program nearly revenue neutral related to purchasing devices.