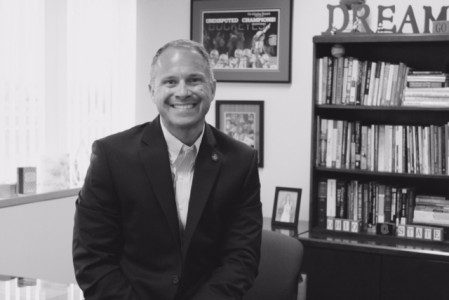 The Hilliard City School District is proud of our culture. We strive to live our mission – to ensure that every student is Ready for Tomorrow. The work is challenging, serving a diverse community requires focus and intentional decision-making, and communication is key. We embrace the responsibility of educating 16,500 student each day. We know not everyone will always agree with our decisions, techniques, or strategies. When we disagree, my goal as your superintendent is to share "the why" and hear all views. Things won't always change . . . while we strive for one-hundred percent agreement we know it isn't possible.
With this in mind, here are some questions that have been raised in the last couple of weeks. These are tough ones – there is no easy answer.
From Facebook: What happened to worksheets, binders, text books, writing 5 page papers, using graphing calculators and passing notes?
I am going to use a medial analogy to answer this question. If you went to a cardiologist with a partially blocked artery, and the doctor wanted to crack your chest open and perform open-heart surgery, you would find another doctor. Cardiologists today have evolved from open heart with weeks and months of rehabilitation, to a cardiac catheterization through the leg, neck, or arm so you are able to return home and to work in days.
Technology – and progress – is part of every aspect of our society today. Your auto mechanic plugs your car into his iPad, your dentist pulls up your X-rays on his iPad, and your waiter takes your order . . . yes . . . on an iPad. We file our taxes using Turbo Tax . . . with the capability of doing so, yes, on our iPad.
It would be educational malpractice for the Hilliard City Schools to only utilize the tools from the 1980's. We would be preparing students for the 1990's – not the 2030's. So yes, there are some who lament the transition from worksheets to Canvas, from Encyclopedias to Safari, and from textbooks to iBooks. Graphing calculators are now Apps and papers are submitted through GoogleDocs. This is the world of today . . . and we are preparing students to be Ready for Tomorrow.
Why do students have off school on Tuesday, May 2nd? It is so difficult for parents to get daycare in the middle of the week.
The Hilliard City School District has intentionally moved two professional development days to Election Days in the fall and the spring. We use many of our buildings as polling places per the request of the Board of Elections. We believe we have a civic opportunity to open these buildings, owned and operated by the Board of Education, for people to exercise their right to vote. While opening the building to the public for voting is important, protecting the safety of our students is also important. We simply can't maintain the same level of security at our buildings during the voting process. Thus, we've moved our two professional development days to the Election Days. We meet two important needs – the public having appropriate places to vote and our teachers receiving important training.