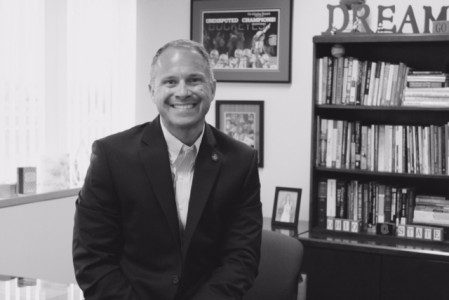 From time to time Superintendent John Marschhausen is asked similar questions from different members of the community. In an effort to share the answers with everyone he puts the questions here with his candid responses.
What is the timeline for a decision about a potential levy in November?
The Board of Education is examining a number of different options. The district has both operational needs and facility needs. Furthermore, the facility needs include both addressing increases in student enrollment and maintenance for existing buildings. Mr. Brian Wilson, Hilliard City Schools Treasurer, will present the Board with options for operating costs. The Board will consider the potential duration a new levy will provide sufficient funds, personnel and staffing levels, and forecast data. The mills required as part of the operating levy are planned to be determined by the end of May.
We will be hosting community forums to discuss potential building options with the community. These forums will be opportunities to hear details on the Facilities Task Force Findings, to review administrative recommendations based on the findings, and to provide feedback on the proposals. The community's input will be considered as the Board of Education makes final decisions for a potential bond issue this November.
Ultimately, the proposed timetable is to have Board action on these issues in late May and early June. During the decision making process – as well as during the potential campaign during the summer and fall months – our goal is to provide transparent, open communication.
Why doesn't the district provide more information for newspaper, television, and social media reports? It seems like the district is hiding something.
The media has multiple purposes – to provide information to the public and to increase reach for advertisers. In many cases the district is eager to partner with the media. In most cases we provide access, information, and interviews for stories related to the district. We have a large community and traditional media is an essential partner in our communications toolbox.
In some cases the district is simply unable to provide comments or information. In some cases, in some emotionally charged cases, the district has a responsibility to protect a student's privacy. There are times when ongoing debates and arguments – especially in a public forum – would be detrimental to a student's health and safety. Yes, we sometimes need to be more sensitive and cautious. While emotional arguments drive readership and viewership, that isn't our purpose. It isn't about hiding information; it's about protecting students.
What is happening with the high school One2One rollout?
High School students will be provided full size iPads next school year. Students will have the option to purchase – at their own cost – keyboard cases to accompany the iPad's to school. Per the recommendations of the Technology Task Force, the coming school year will provide iPad carts for our K-5 students, iPad mini's for our sixth through eight grade students, and iPads for our high school students. These efforts, in addition to the efforts to write our own textbooks and shift to Canvas, continue to move our district into the future.
As we strive to prepare each student for tomorrow, the technology of the day is simply a tool. Technology by itself doesn't change instruction, but in the Hilliard City Schools we continue to create elite educational opportunities. We are actually able to reduce our costs while innovating for the future. We continue to embrace a growth mindset; the education we provide our students will only continue to improve. Our district's mission statement is to ensure that every student is Ready for Tomorrow. The facts are clear, tomorrow is constantly changing. Our iPad program is only one small piece of a holistic approach to an evolving instructional structure.