New Course: Design IT – Interiors & Textiles
A new course offering for the 2018-19 housed on the Innovative Learning Campus will be Design IT – Interiors and Textiles. Whether you are passionate about interior design, fashion design, marketing, or just have a creative itch that needs scratched, this course could be a wonderful stepping stone towards pursuing a future in a booming career field.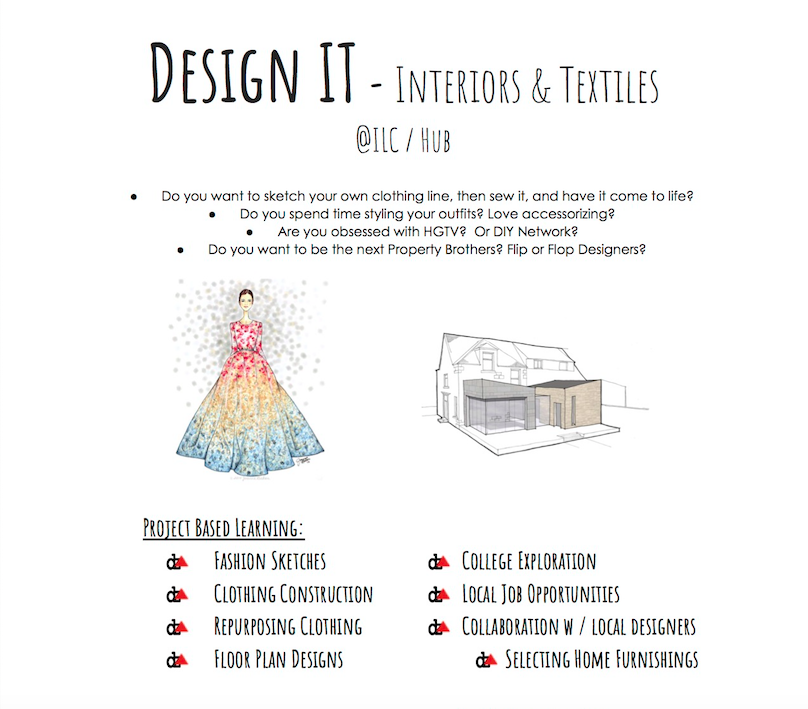 Our scheduling page will continue to be updated with all of the latest scheduling information.