Chinese Enrichment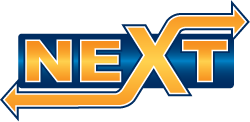 World Language Exploration!!!
Hilliard City Schools is proud to offer a world language exploration experience at the Innovative Learning Center for all 4th, 5th, and 6th grade students! Come get an introduction to the Chinese language, learn songs, writing characters, and more!
5 Sessions ,  February 3rd – March 3rd
6th grade:  2:45-3:45
4th and 5th grade:  3:45-4:45
1 Hour each Session
Cost $50.00
Transportation Provided to the ILC
(parent pick up is at the ILC at the end)
Mondays: Scioto Darby, Washington, Hoffman Trails, & Avery
Feb. 3rd, 10th, 24th, March 3rd,  and 10th
Tuesdays: Tharp – Ridgewood, Britton, Norwich
Feb. 4th, 11th, 18th, 25th, and March 4th
Wednesdays:  Station – Brown, Alton Darby, Darby Creek
Feb. 5th, 12th, 19th, 26th, and March 5th
Thursdays:  J.W. Reason, Beacon, Crossing, Horizon
Feb. 6th, 13th, 20th, 27th, and March 6th
How to Register:
Go to: https://mypaymentsplus.com/
Scroll to the bottom of the screen and locate  "Chinese Enrichment" tab.
Click the plus button to the left of the "Chinese Enrichment" tab and a new selection should appear.
To register for this experience, check the box and continue to checkout.
Please make sure to complete the registration form that will pop up, informing us of important information regarding your student.
For Questions please contact NEXT Enrichment using this form.