Career Mentorship
Career Mentorship: Real Life, Real World Experiences 
Contributing Writer – Randi Epplin, Hilliard Darby H.S.
Attention Juniors and Seniors! As a student, it may be hard to figure out what path you want your life to go down. All the pressure from outside forces like parents, colleges, and even teachers can be a lot to handle when you're not sure what you really want to do. Career Mentorship at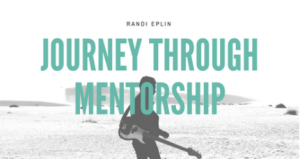 the Innovative Learning Center is an amazing program that provides an opportunity to gain experience in the real world doing things that interest you.
So how does it work? For the first 4 weeks we meet for class during a double-block period at the ILC. We begin to understand more about ourselves, discover our passion and how that can lead us to the kind of work that will be most satisfying. We also learn professionalism such as emailing and writing cover letters, résumés, business etiquette, interviewing and more. In the 5th week, we meet for a seminar one day a week, and are dismissed the other 4 days to learn on site with a professional in our area of choice. This is where you get to design your own course!  You establish learning goals with your mentor and set out to achieve those throughout the semester. Students arrange 4-6 hours per week for a total of at least 50 hours at a mentor site. Discovering your strengths now, and the kind of work you enjoy (or don't enjoy) can save you a lot of time and money in the future!
What happens during seminar? The topics are often determined by the student experiences and interests given their career fields. That said, we learn new skills and address topics such as using social media platforms like Twitter and LinkedIN to market our skills and network with potential employers. Students will also learn about branding and build a website where they document their entire mentorship experience.  This becomes your marketing portfolio for the future.
Where can students mentor? Students may mentor in any field of their interest where they can find a mentor to work with them. Mrs. Holycross will help you with contacts and provide you with support. Students are mentoring in areas of business, medicine, architecture, engineering the arts, you name it. As for me, I mentored with Phil Tuttle, a professional audio engineer who owns Captivate Productions and Phil Tuttle Audio. The fun thing about this mentorship placement and field of work is that there really isn't one place I'm always mentoring; it really varies. There is a warehouse in which Phil stores all his equipment and where his personal office is located, but most of the time we are on the go to do on-site work. I mentored at Sonfest at MVNU, a Christian based music festival, where I helped a lot with backline work. Here in Columbus, I learned about some of the audio equipment like wireless microphones, consols, radio signals, and even the physics behind sound. We have also traveled to a church to set up an audio system, where I mostly observed and learned about the basics of what they were doing. I had an amazing time working with Phil, and I will continue to work with him still on the side, as well as find another mentor to learn a broader range of things as well. I am beyond excited!
How has it impacted me? Personally I have grown so much from being in this program! I have gained many skills that have really helped me professionally, such as time-management, organization, and prioritizing which are vital as you move forward in life. I never considered this class until right before senior year, and I am beyond happy I did, but saddened I didn't start sooner! I learned about the industry and what skills I should be brushing up on as I continue to learn and grow as a person, all while experiencing the field first hand. Furthermore, from creating my website, I have discovered that I really enjoy designing and blogging online. This is an area I am exploring this semester through Career Mentorship 2. The skills learned in this class are so important in life, and it's great to have a teacher who is more than happy to help guide you, the student, in a positive direction toward reaching your goals. I can honestly say this class has had a huge impact on me, and has helped steer me to the path I am on today.
Sign me up!
Criteria – Junior or Senior | 2.5 minimum G.P.A. | Good Attendance | No Discipline Issues | Strong Desire to Learn | Provide your own transportation to and from mentor site
Register for Career Mentorship 1 (and 2) online during your scheduling window.

Complete the online INFORMATION FORM

 and wait to be contacted by the Career Mentorship Coordinator.

Career Mentorship 1 and 2 are each 1 semester, 2 class periods at the ILC.
Questions?
Contact Mrs. Holycross at Bonnie_Holycross@hboe.org.
Follow us on Twitter @HCSDMentorship