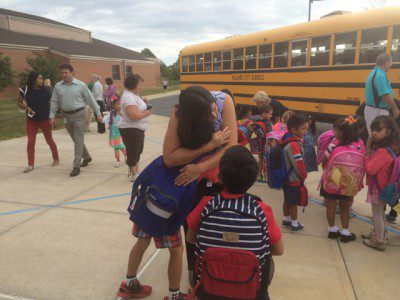 Each day more than 16,000 students cross a threshold into classrooms in the Hilliard City School District. Parents entrust us . . . as professional educators . . . to care for, to educate, and to nurture their children. In most cases, these young people spend more waking hours with us then they do with their parents. By the time students get to middle and high school they are with us even longer. This autumn, marching band directors and athletic coaches will spend hundreds of hours teaching our students . . . teaching life lessons in addition to specific skills. Trust is an essential component of the Hilliard Way.
Trust is earned over time, but can be lost in an instant. Trust is cultivated through experiences; it is built on personal history. Yes, we will make mistakes. We maintain trust by honestly confronting shortcomings, learning from events, and through open communication. While our desire is for every day to be perfect – and we continue to strive for this goal – we are all human. We are all learning each and every day. We often fall short of our goals; trust is maintained when we share our learning.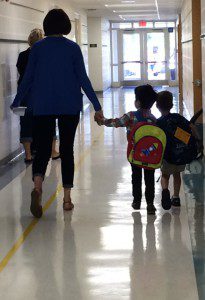 Trust isn't gained through social media. . . trust is built on relationships. Social media is easy; trust is difficult. It's easy to call for transparency on Facebook; it's more time consuming to make personal contact with a teacher to discuss a child's individual needs. It's easy to share information on Twitter (I do it all the time), but trust is created in layers. When your child comes home beaming with excitement and shares an accomplishment, when a teacher takes the time to send a personal email or to call a parent, or when a bus driver shares a caring word at the bus stop – these personal experiences help to build trust. Each Friday folder with a personal note . . . each pat on the back after a missed block . . . each encouraging word at a rehearsal builds trust. Trust is an important piece of the Hilliard Way.
I ask each of you to be ambassadors of trust. Take the time and make the effort to build relationships of trust. As we invest together in the education of the children in the Hilliard School Community, engage in purposeful community. Seek to reach out discover the truth . . . build trust with each other. Our investment is your investment. We are one single community comprised of parents and non-parents, residents of multiple cities yet unified by one school district, and diverse individuals with a common goal. We are investing in young people today – investing in the Hilliard City School District – so that today's students are ready to be tomorrow's doctors, leaders, educators, entrepreneurs, and thought leaders.