What Made Maddy Run Community Book Talk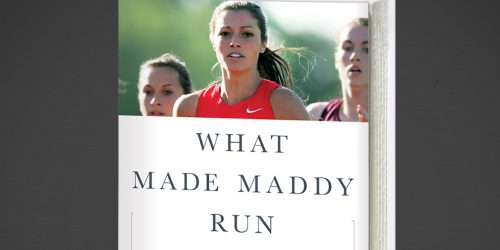 Hilliard and Dublin City Schools are partnering in several community book talks centered around the book What Made Maddy Run: The Secret Struggles and Tragic Death of an All-American Teen by Kate Fagan. You can sign up for one of the book talks that fit into your schedule, whether it's in a Dublin or Hilliard location.
What Made Maddy Run? – Community Book Talk
Hilliard Presenter
Dublin Presenter
Counselor
Date
Time
Location
Lauren Schmidt Principal – Station 6th Gr.
Dusty Miller Principal – Jerome HS
Aaron Bauer Jerome HS
Friday, February 1st
9:00 am – 11:00 am
Panera 6665 Perimeter Loop Road Dublin, OH 43017
Mike Abraham Director of Student Well-Being
Jill Abraham Director of Elem. Education
Jill Schlotterer Beacon ES
Tuesday, February 5th
6:30 pm – 7:30 pm
Hilliard Library Meeting Room 1A 4500 Hickory Chase Way Hilliard, OH 43026
Joyce Brickley Principal – Darby HS
Tracey Deagle Principal – Davis MS
Lauren Hickson ILC Campus
Monday, February 25th
6:30 pm – 7:30 pm
Darby High School 4200 Leppert Road Hilliard, Ohio 43026
Vicky Clark Assistant Superintendent
Craig Heath Director of Sec. Education
Jessica Buscemi Bradley HS
Tuesday, February 26th
6:30 pm – 7:30 pm
Scioto High School 4000 Hard Road Dublin, Ohio 43016
Hilary Sloat Principal – Horizon ES
Kristy Venne Director – Emerald Campus
Allison Sampson Scioto HS
Thursday, February 28th
6:30 pm – 7:30 pm
Emerald Campus 5175 Emerald Pkwy
Dublin, OH 43017
Mike McDonough Assistant Superintendent
Kristin McDonoughTeacher – Davis MS
Alex Beekman ILC Campus
Monday, March 4th
6:30 pm -7:30 pm

Innovative Learning Center 5323 Cemetery

Road Hilliard, Ohio 43026
These book talks are part of our Be Well – Parent University event taking place this spring.  You can watch a short video to learn more about the event.