2019-2020 Winter Sports Parent Meeting Information
All Parents and Students should review the presentation below.
Winter Parent Meeting Presentation
---
What to do before my student attends Winter Sports activities?
Parents MUST create Final Forms account.

Parents add their athlete in Final Forms using students school email.

Students finish creating their Final Forms account.
Students submit updated Physical before any Winter sports activities.
Parents and Students sign off on paperwork in Final Forms.
Pay participation fees once team practices begin.
---
Physicals Due PRIOR to tryouts!
Every athlete must turn in a completed OHSAA Physical Form PRIOR TO practice or tryouts. OHSAA Physical Form
Physicals can be turned into the Hilliard Darby Athletic Office, the Heritage Middle School main office or given to the coach on the first day of tryouts/practice.
FINAL FORMS IS HERE!!!
Parents of Athletes,
The athletic department is transitioning our student athletic data management to Final Forms. Our goal is to improve our service and communication regarding student data, (i.e. physicals, forms, pay to play, and eligibility.) We need all parents to follow the directions linked below to create an account. There will be follow-up information regarding the rest of the process at the parent meeting on Wednesday, July 24th. We are excited to partner with Final Forms.
7th and 8th Grade Wrestling Sign-Ups
Practice Starts: November 11th, 2019
You will need to bring the following:
-Athletic Shorts                               -T-shirt
Recommended Gear:
-Wrestling Shoes                                 -Head Gear                              -Mouth Piece
Scan this QR code to Sign-Up for Wrestling!!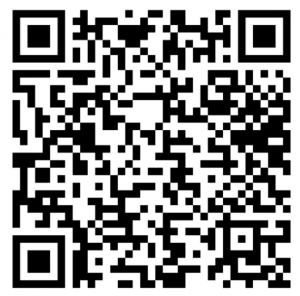 Schedule
Wrestling will begin November 11th – 3:00pm – 5:00pm