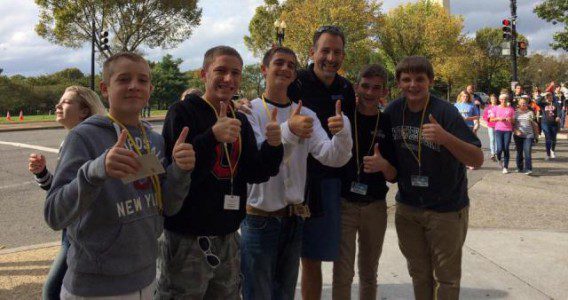 Mr. Craig Vroom, principal of Weaver Middle School, has been named the 2016 Ohio Outstanding Administrator of the Year by the Ohio Educational Library Media Association. Craig will receive his official award in October at the Association's Awards Ceremony during the Annual Conference.
This award recognizes an Ohio school administrator, who has made "significant contributions to the planning, implementation, and/or support of school library programs, resulting in improved program quality and increased student learning" (www.oelma.org)
Mr. Vroom has given leadership to the Weaver Media Center in many ways. This includes his support, as well as PTO's generous contributions, for updating the space and furniture in the Media Center. He has promoted technology and its creative use, supported collaboration and interdisciplinary teaching, and been an outspoken cheerleader for the Media Center within the district and beyond. His encouragement for a positive and upbeat climate in the Media Center, and entire school, is apparent every day.