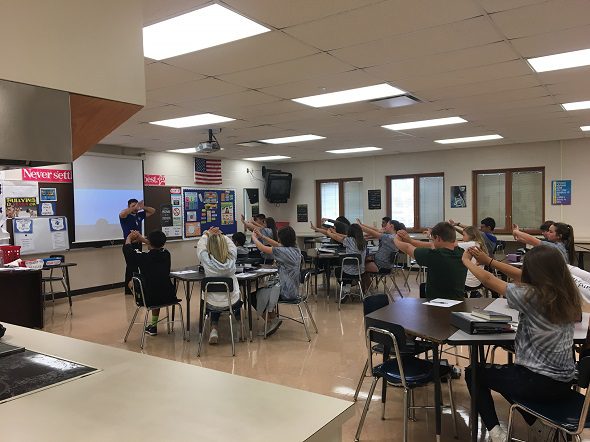 AJ Muscaro, a previous Hilliard Davidson graduate returned from his nine-month deployment to Afghanistan this summer. He spent two days guest speaking for Mrs. Muscaro's Personal Decisions classes at Weaver Middle School. His lesson included personal stories from his own childhood as well as from overseas. He discussed adversity, labels, resiliency, grit, and complacency.
Students reflected on their own lives and how they could apply the information to their lives not only now but in the future as well. In this picture, the students are doing a "big picture" activity with Mr. Muscaro showing that we need to look at the bigger picture in life rather than focusing on the small adversities we face.
Educating the whole child is a top priority in Hilliard. To prepare our students to be Ready for Tomorrow means giving them the tools to manage not only their educational lives, but also their lives outside our school days.