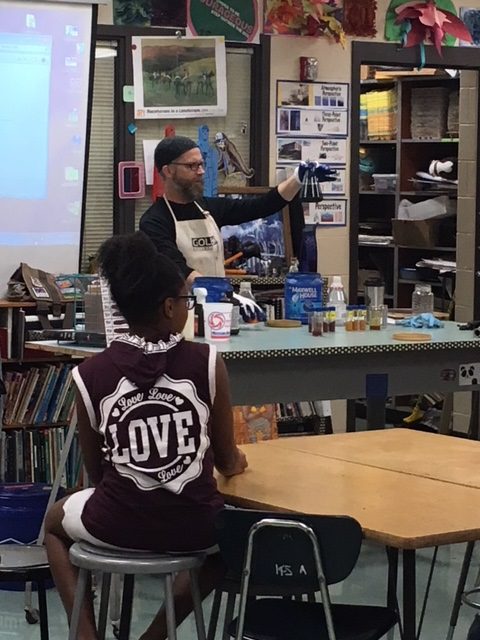 Environmental activist and artist John Sabraw spent time at Heritage Middle School this month, in part through funding from the Hilliard Education Foundation. Mr. Sabraw did an art project and chemistry lesson. You can learn more about his project in this YouTube video.
The in class lesson was just one part of his visit. The second part will take place later in the semester when students create their own ceramic plants and flowers to incorporate into the Heritage "global garden." A project connecting students from all across the globe.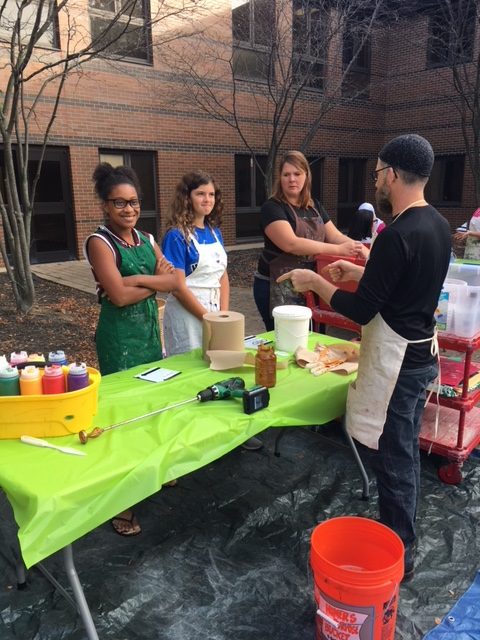 Giving students the opportunity to work directly with an expert in the world, and combine both academics and the arts, provides opportunities to help prepare them to be Ready for Tomorrow.