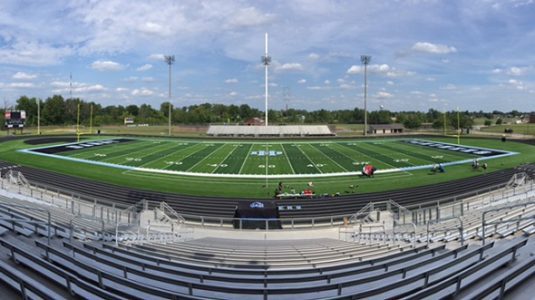 Please join us for the dedication of our new turf field before the Darby vs. Davidson Varsity Football game on Friday, September 1 at 6:20pm. The game will begin promptly at 7pm.
It was just March of this year the Hilliard City School Board entered into a contract with Hellas Construction to replace the playing surface at Hilliard Davidson and Hilliard Darby with a synthetic field turf. The district funded this project with revenue generated from the sale of the Grener Property, once the proposed site of the third high school.
Superintendent John Marschhausen said, "This is a long time coming for Hilliard. Now all three high schools will be able to provide a similar experience."
Hellas Construction leads the industry in sports construction and product innovation while keeping the safety of athletes in mind because to Hellas, more than the game matters.
Thank you to our continued support from our Hilliard School Community, and thank you to the operations team for their hard work and dedication to getting this project completed on time and to the high standard we expect in Hilliard.