Hilliard Challenges Students to Think Big with New Learning Environment
The Hilliard City School District has welcomed students to its new "Think Big Space," a collaboration with Amazon Web Services (AWS). The "Think Big Space" is an educational environment that combines Hilliard's curriculum with AWS's cloud computing technology.  Educational activities that take place in the space are designed to promote career awareness, business, engineering, entrepreneurship, technology, and design. Hilliard teachers will facilitate students' self-directed learning and develop best practices they can share across the district for implementation in all Hilliard classrooms. AWS selected Hilliard City Schools as the first district in the world to launch this new concept because of the district's cutting-edge thought leadership, innovation, diverse student population, and location in Central Ohio, which is instrumental in AWS's global infrastructure.
The Think Big Space is located in Hilliard's Innovation Campus, in the center of the district which is northwest of Columbus and home to students from 68 countries who speak 56 different languages. Designed to look like an Amazon work environment, the space offers students a place to learn, be curious, and explore passions and interests through hands-on, imagination-sparking learning opportunities. During the inaugural 2019 – 2020 school year, thousands of K-12 students, families, educators, and community members will get to enjoy the space.
Hilliard Superintendent Dr. John Marschhausen said, "The partnership between AWS and our district is a groundbreaking opportunity to prepare today's students to be Ready for Tomorrow. The Think Big Space c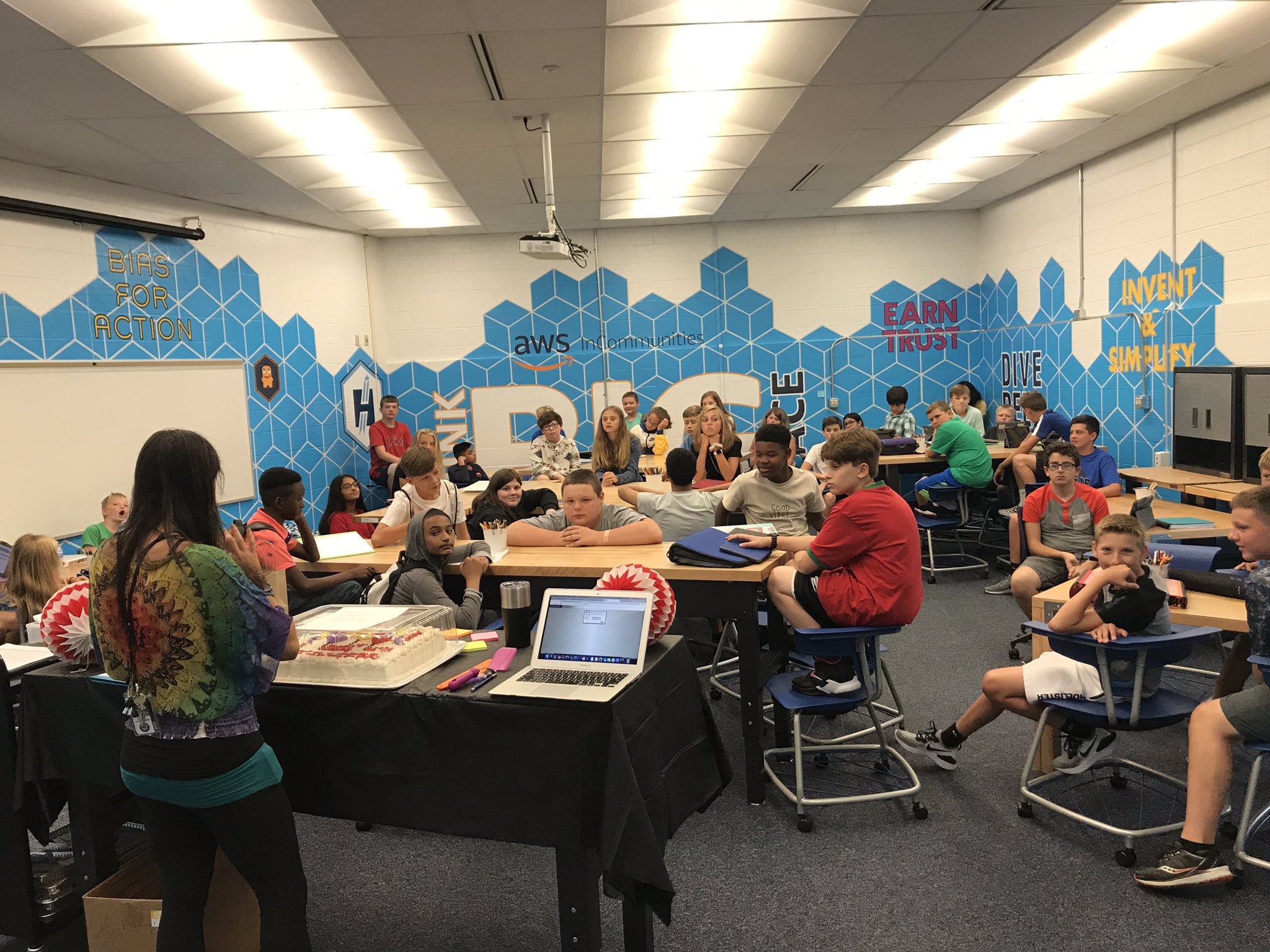 reates experiential learning for students to explore interests and develop essential life skills.  It's a wonderful blend of academics and creativity."
Hilliard's vision includes daily student programming, family offerings in evenings and on weekends, and summer enrichment opportunities. In addition, the space will be utilized to offer workshops for teachers and community members. Amazon Future Engineers, a comprehensive childhood-to-career program that inspires, educates, and trains children and young adults from under-served and low-income communities to pursue careers in computer science, has also already committed to hosting a camp at the Think Big Space.
"This project will impact our entire district and beyond. It provides access to state-of-the-art technology and opportunities to work alongside world-class experts in various fields," said Hilliard Director of Innovation Mark Tremayne. "The workforce of the future is changing, and our students will be ready."
The Think Big Space is made possible by AWS InCommunities, a program within Amazon Web Services Infrastructure focused on community stewardship where the company builds its cloud. The space was named after one of Amazon's 14 Leadership Principles.
"Amazon's 'Think Big' principle encourages leaders to create and communicate a bold direction that inspires results. With this new space, we want to inspire students to think big," said Cornelia Robinson, senior manager, AWS InCommunities. "As part of our commitment to serving the communities where our AWS global infrastructure resides, we are proud to work with the district to bring this space to life, and we are eager to see how this collaboration inspires and delights students."
The Think Big Space is one of several initiatives Hilliard City Schools and AWS are collaborating on.  AWS will partner with Hilliard City Schools in hosting an upcoming Girls' Tech Day on October 19. AWS will also sponsor Tech Week in the spring, a Future Family Tech Day, and award STEAM scholarships to seniors from our three high schools.
Dr. Marschhausen said, "We look forward to expanding our partnership with AWS. The Think Big Space and Girls' Tech Day are only the beginning."