Bradley eNews – Aug. 26-30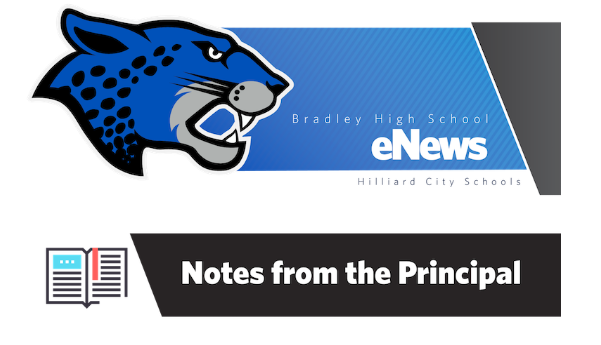 FOLLOW US ON TWITTER
Do you follow us on Twitter?  It's a great way to keep up with what is happening at Bradley.  Go to https://twitter.com and follow us @BradleyHS.  Some other great Twitter handles to follow:
@HBHSCounselors
@HBHSathletics
@BradleyBands
@BradleyTheater
@BradleyChoir
PARKING INFORMATION
If you drive to school, there is NO parking fee!  However, you must still register your car and receive a parking pass.  If you do not do this by the end of the first week, you will not be permitted to drive to school.

WHAT'S HAPPENING AT BRADLEY
September 2   No School Labor Day
September 5 @ 7 p.m.  Open House
CLICK HERE to view our Bradley calendar for all events.

SCHOOL COUNSELOR INFORMATION
Check out our School Counseling WEBSITE HERE.

On this site, you will find information on how to see your School Counselor and also lots of college information.  Seniors – you will also be able to stay up to date on scholarships and other graduation information as they become available.
SENIORS – CLASS OF 2020
Senior picture submissions are being accepted NOW for the 2019-2020 Yearbook! The deadline for submissions is Friday, December 13th, 2019, but why wait? Upload your senior photo NOW by going to our Bradley Yearbook website at http://is.gd/hbyearbook and filling out the google form linked under the "Senior Pictures" tab. The sooner the better!
If you want to purchase a yearbook for the 2019/2020 school year, go to  www.jostensyearbooks.com.

A MESSAGE FROM OUR PTO
As a Bradley parent, you are automatically a member of PTO.  Please consider volunteering or donate monetarily.   Your donations significantly support the great work that our PTO does for our students and teachers.  CLICK HERE  for more information on how to help.

#HCSD1 Recap
We are so excited to have welcomed students back to the Hilliard City Schools on Wednesday, August 21.   We want to thank those of you who shared first-day photos using #HCSD1.  It was a great success, and we were trending across Columbus!  Take a minute to check out our recap; see if you can find your friends and teachers.
Students win Emmy
Congratulations to The ILC Film club for winning two Ohio Valley Emmys.   One was for Best Short Film Fiction and another for Best Non-Fiction with his documentary.   You can find out which students won and read more about their win on our web page.