Back to School Information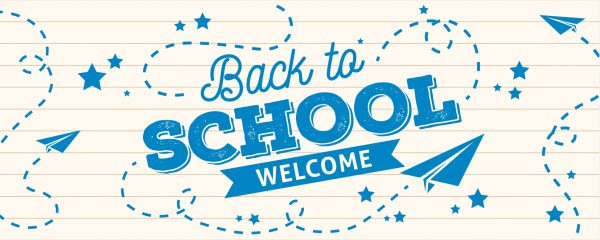 August 2019
Dear Bradley Family:
We hope that this letter finds you and your family rested and refreshed after summer vacation. The beginning of the 2019-2020 school year is rapidly approaching, and the excitement about another year at Bradley High School continues to mount.
One responsibility that we will take very seriously at Bradley High School is our obligation to maintain ongoing and open communication with our parents and our community. It is our hope that this letter will serve as the first of many opportunities for you to stay informed about your student's experience at Bradley. Stay tuned as the year progresses for additional communication vehicles that will help us make sure that our students, parents, and community members receive vital information quickly and reliably.
The excitement surrounding the coming school year is already evident, as the campus is filled with the sounds of supplies being delivered, athletes preparing for competition, band members practicing, and teachers preparing their rooms for students.
It is my sincere hope that you share in that excitement and will join us at any of the year's upcoming kick-off activities.
We are excited to welcome the Class of 2023 to Bradley High School, your new home away from home. The faculty and staff at Bradley remind you that this is your school, and hope that you will take advantage of the opportunity to shape your own unique, rewarding and fulfilling high school experience.
Below you will learn how to access vital information as the opening of school approaches. We would ask you to pay particular attention to the information pertaining to Jaguar Days (grade 9) on August 12th, and (grades 10-12) on August 13th.
Read all the information, then print and complete any of the forms that are applicable to you or your student BEFORE Jaguar Days.
Student will also be receiving their iPads during Jag Days.
If you have difficulty finding the forms online or do not have access to the internet, please contact our office at(614) 921-7400.
JAG DAYS: Attendance at Jag Days is critical for a smooth opening to the school year. Please note the date and times for your child's grade.
Monday, August 12 8:00 am – 12:30 pm Grade 9 Students only – please plan to stay for the
entire time
Tuesday, August 13 8:00 am – 3:00 pm Grades 10-12 Last Names A-G 8:00-10:00 am
Last Names H-P 10:00-12:00 pm
Last Names Q-Z 1:00-3:00 pm
Tuesday, August 13 4:00 p.m.-6:00 pm Evening Make-up Grades 9-12 may come during these hours
Tuesday, August 13 7:00 pm Freshman Parents This evening is for Freshman Parents Only
Wednesday, August 21 First day of School
SPECIAL Jag Days Yearbook Price: Order your yearbook during Jag Days and get a special discount! Order forms are available at the Yearbook table in the Commons or here.  Senior picture submissions are being accepted NOW for the 2019-2020 Yearbook! The deadline for submissions is Friday, December 13th, 2019, but why wait? Upload your senior photo NOW by going to our Bradley Yearbook website at http://is.gd/hbyearbook and filling out the google form linked under the "Senior Pictures" tab. The sooner the better!
PTO: Please consider donating to our Bradley PTO. As a Bradley parent, you are automatically a member, and your donations significantly support the great work that our PTO does for our students. To make a monetary donation (we accept cash, checks, Visa/Mastercard, or payments through our Paypal Giving Fund) https://www.paypal.com/us/fundraiser/charity/1385135
Please consider joining this wonderful organization that does so much to support our school.
BRADLEY ENEWS AND TWITTER: Bradley sends out weekly newsletters on Sunday evening. Please update your contact information in Home Access Center to automatically receive those newsletters and other pertinent information.
Our Twitter page will also be another avenue of communication as the year progresses. Many times a week, we post things that are happening during the school day. We also post our daily and weekly announcements. Join us @BradleyHS.
HILLIARD BRADLEY OPEN HOUSE:
Thursday, September 5, at 7 pm
We strongly encourage you to join us for our Open House. This evening is an outstanding opportunity to meet your student's teachers and to learn about the experience they will be having this year.
The faculty and staff at Bradley High School extend a warm welcome to you and are eager to see you soon! Please let us know if there is any way that we can improve your experience at Bradley High School.
GO JAGS!!
Mindy Mordarski
Principal