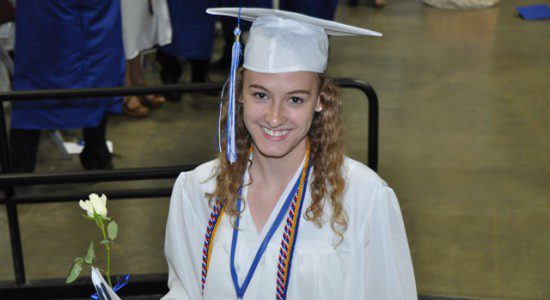 Hello Hilliard parents and students, I hope you are having a wonderful summer! I was asked if I would be willing share some insight into my experiences of getting into college now that I've gotten through the whole application and admission process. So, after giving myself some time to really orient myself and get over some of the more disappointing moments, I want to take some time to give you an honest reflection of how it went, in hopes that you can use some of the information as your family embarks on this same journey.
To start off, college visits are the key. Even if you're not sure you would ever actually apply to a certain school, try to hit at least one with a small campus and one with a big campus to see which one feels better. While visiting, try to set up meetings with professors/department heads of your area of interest because they can be very helpful in giving you specific information about what your time there will really look like. Don't be afraid to ask questions and if something doesn't feel right, don't force it! Go with your gut and if you need to visit again as decision time draws near, do it.
Second, start the common app early so you can get a feel for how it works and get a complete list of everything you need to do for all the individual schools. I had a friend who was frantically trying to finish something the night before because she didn't see that a school had extra requirements, and it wasn't a good experience for her. Have multiple people read the essays at least a week before the deadline to give yourself time to edit and submit without feeling rushed. For that matter, try to finish the entire thing early so you don't have to worry about it. I submitted all of my application materials to all of my schools when the first one was due in November, so I had many months of not worrying. For some people, like me, this is really helpful, but for others, I would say it might be best to focus on getting the earlier applications done first, then taking the time to do the later ones. Third, stay on top of schoolwork and avoid senioritis like the plague. Nothing hurt more than watching some of my classmates slack off, some of whom suffered for it. Stay involved in extracurricular activities, especially since you will need letters of recommendation from teachers and coaches down the road and they'll be much more willing to oblige if you've been an active participator and remained diligent.
Now, here's where my experience faltered: scholarships. If I've counted correctly, I applied for 17 scholarships, spending 39 hours on essays and short answer questions, getting a large number of recommendation letters, and I didn't receive a single one. This hit me really hard, and now that I've had a chance to think about what I could have done better, I've come to a few conclusions. First, being valedictorian has some major disadvantages. In two of my interviews, I heard the comment, "being valedictorian, you must have received a lot of money already from schools," and then moved on, without giving me a chance to refute their assumptions. To the kids who have a high rank, I would recommend leaving it out unless it's specifically required because most scholarships are looking for students who maybe haven't had the chance to be in the top 10, assuming they're already taken care of financially with other scholarships. Second, if you have no need of financial aid, it might be best to apply for the ones that don't even include the line "financial status may be considered" because from what I observed, it usually is, even if it sounds like it's iffy. Don't get me wrong, I am so thankful that I don't have to worry about paying for school and I applied for scholarships as an added bonus, but I think the ones based on merit, should really focus on merit. Finally, do something totally different, such as starting a club or service organization. Scholarship boards seem to look for things that are truly unique, so I want to emphasize this: if you have a unique experience, write all about it.
I want to say thanks to the Hilliard school system for preparing me for college. I just got my AP scores and I will be entering with 61 credit hours, making me a junior with honors. Without all the AP and KAP classes taught by incredibly knowledgeable and dedicated teachers, this would not have been possible. I have learned that while it may not seem like it now, hard work does pay off. I didn't receive any scholarships I applied for, but I received the maximum from the school I will attend and had many other schools offering me other amounts, some offering near full-rides. I have logged nearly 1000 service hours in the past four years and I can safely say these have been the most rewarding hours of my life. Use what you have been given to make others' lives better. I was honored to speak at graduation, serving as valedictorian all four years of high school, and while it may not have come with all the perks I was hoping for, I accomplished my goal. I have learned good study habits, perseverance, and how to assist others and I firmly believe these things will take me farther than any test score or grade I've earned over the past few years. Those are only a reflection of the true learning I have done, in the Hilliard environment that fosters such wonderful success and involvement.
In conclusion, the college process is a crazy ride, but it's worth it. I got rejected from the two schools, but got into three others. I have learned how to deal with disappointment and come out smiling. I have learned how to write multiple essays (sorry for making this so long, it's now a habit) and how to do them well. I have learned to make good connections with teachers and how much of a difference they can make in your life. I have learned that when you grow up being told by teachers and friends "you'll get a full ride, no doubt," it hurts really bad when you don't, but hard work does pay off eventually, just in ways you might not expect. Above all, I have learned to take each moment in stride. Senior year flew by and I can't believe I'll be starting college soon. I went to Davidson and it offered me a place with unending opportunity, the best teachers around, and incredible programs. I have made memories and learned lessons I will carry with me forever. I hope that I have left my mark on that school and that others have learned from my mistakes so that maybe their rides will be slightly less crazy, or maybe just as crazy, but in different ways.