After the horrific events of February 14, 2018 in Parkland, Florida, students across the United States were encouraged to take part in school "walk outs" on March 14, 2018. Our administrative team in the Hilliard City Schools met shortly after the announcement of these walkouts to discuss concerns and create plans for our three high schools. We met with the Hilliard Chief of Police to discuss safety concerns and worked with our school resource officers. The security, safety, and supervision of students during a large-scale walkout was paramount in our planning.
Each of our three high schools opted to engage student leaders. With the guidance of school administration, the students in each school planned memorial events to show support for their fellow students from Marjory Stoneman Douglas High School. These events were not designed, nor were they carried out, as political in nature.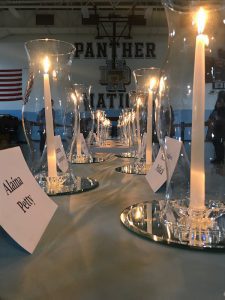 In all three high schools, students who chose not to participate in the memorial gatherings were offered the opportunity to remain in the building, under the supervision of school personnel. As a district, we are required to supervise students during the school day. We do not leave students unattended in classrooms. This is the same practice our district implements when students opt out of other school programs or activities. We provide an alternative, supervised location.
There is inaccurate and false information being circulated regarding both the intent of these gatherings and the events that took place during a specific activity at Davidson High School. These gatherings were not political events; they were respectful gatherings remembering the senseless loss of young people. No students were forced to participate. In fact, student participation overall was well under 50% of the student population. The majority of students were comfortable and confident in not participating in these gatherings.
Students who chose not to participate were provided safe, supervised alternatives in all three high schools. No one was forced or coerced to participate. No one was disciplined for not participating. Our school culture respects the rights of all students. We strive to provide a safe environment for all students, but we do expect students to follow directions and comply with staff requests. This is required to maintain an orderly school environment.
We take great pride in our school district and community. We are intentional in our actions and purposeful in how we respond to each event that influences students. We practice kindness; we model the behavior we expect for our students. The Hilliard Way is grounded in our team and in our community. We embrace our diversity as a strength and respect differences of opinion. We will keep focused on our mission to hold steadfast to our values and to prepare every student to be Ready for Tomorrow.