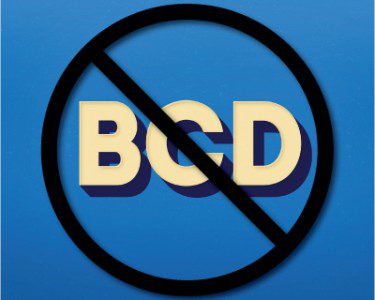 In his book, Above the Line, Ohio State Football Coach Urban Meyer shares, "My advice to leaders: ruthlessly eliminate BCD. Instead of accountability, BCD creates a culture of excuse making and victimization – things that are toxic for your organization and performance."
BCD – blame, complain, and defend – is often an immediate first reaction when we are confronted with difficult situations. For some, BCD has become a habit. It has become a default way of reacting to challenging events. But as Coach Meyer explains, "BCD has never solved a problem, achieved a goal, or improved a relationship. Stop wasting your time and energy on something that will never help you."
The Hilliard City School District, as part of our continued commitment to bring focus and clarity to our culture, is committed to relentlessly eliminating BCD from our lives. Beginning with our leadership team this summer, adding our teaching and support staff during the school year, and including our students over the next 18-months … we are on a journey to change our behaviors. We will no longer engage in BCD. Instead, we will focus on solutions. We will focus on how we respond to challenges, and how we step-up to behave in alignment with our values. We fully embrace the fact that we have a choice: We can BCD, or we can act with intention, purpose, and skill. We will strive to be Above the Line.
Social media can become a haven for BCD. It is easy to sit behind a keyboard and blame others, complain about something, and defend personal behavior. It is much more difficult to take ownership and commit to being part of a solution. As we work to actively engage in communications, we value the ability to communicate quickly with thousands of people on social media. We are intentional in our use of technology to communicate – the use of Twitter, Facebook, eBlasts, and our web pages provide instant communication. We also aim to be skillful and purposeful in the relationships we cultivate. We face new challenges every day; we are committed to actively problem-solve, learn from mistakes, and pursue excellence every day.
Over the next year we will be recommitting ourselves to our culture; to getting focused on the values that make Hilliard an exceptional place for students to learn. We realize we won't be perfect. But when mistakes are made, we will own them, learn from them, and then work twice as hard moving forward. That's how we will improve and get better.
One of the first steps is to work together – to work as a learning community – to eliminate BCD from our district. We have too many important skills to cultivate – there is too much work to be done in preparing our students to be Ready for Tomorrow. Let's not waste time on BCD. Rather, let's focus our energy on working together to make Hilliard City Schools an exceptional learning environment for our students.