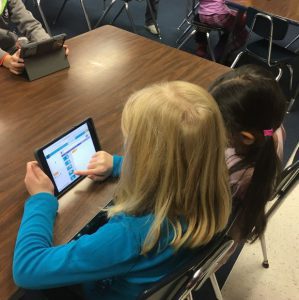 Students at JW Reason and Scioto Darby elementary schools have had wonderful opportunities this year. A year ago, the teachers at both of these buildings were asked to dream about education. They pondered questions like, what is essential to education and what is valued for our students. Many ideas were considered, but one thing that really mattered was to incorporate more creativity and innovation into the daily lives of the students.
At JW Reason, this took the form of a fourth special called Discovery. During their time in this class, the students are able to participate in anything that they can dream. They can create clothing and act out a play. Some of the children love to sew while others love experimenting with chemistry. Robotics is a huge favorite. Topping them all though is creating. The children love to take their own ideas and using the materials in the classroom, bring their ideas to life.
At Scioto Darby, activities in this class are STEM activities. We emphasize the four C's of 21st century learning: communication, creativity, critical thinking, and collaboration. All classes began the year with team building activities that emphasized these areas, and they are integral to everything we do.
Elementary school students all have a natural curiosity about the world around them. The STEM Discovery special is a great opportunity for students to increase their awareness of their world, to gain tools to explore their interests, and to understand that STEM learning is for everyone.