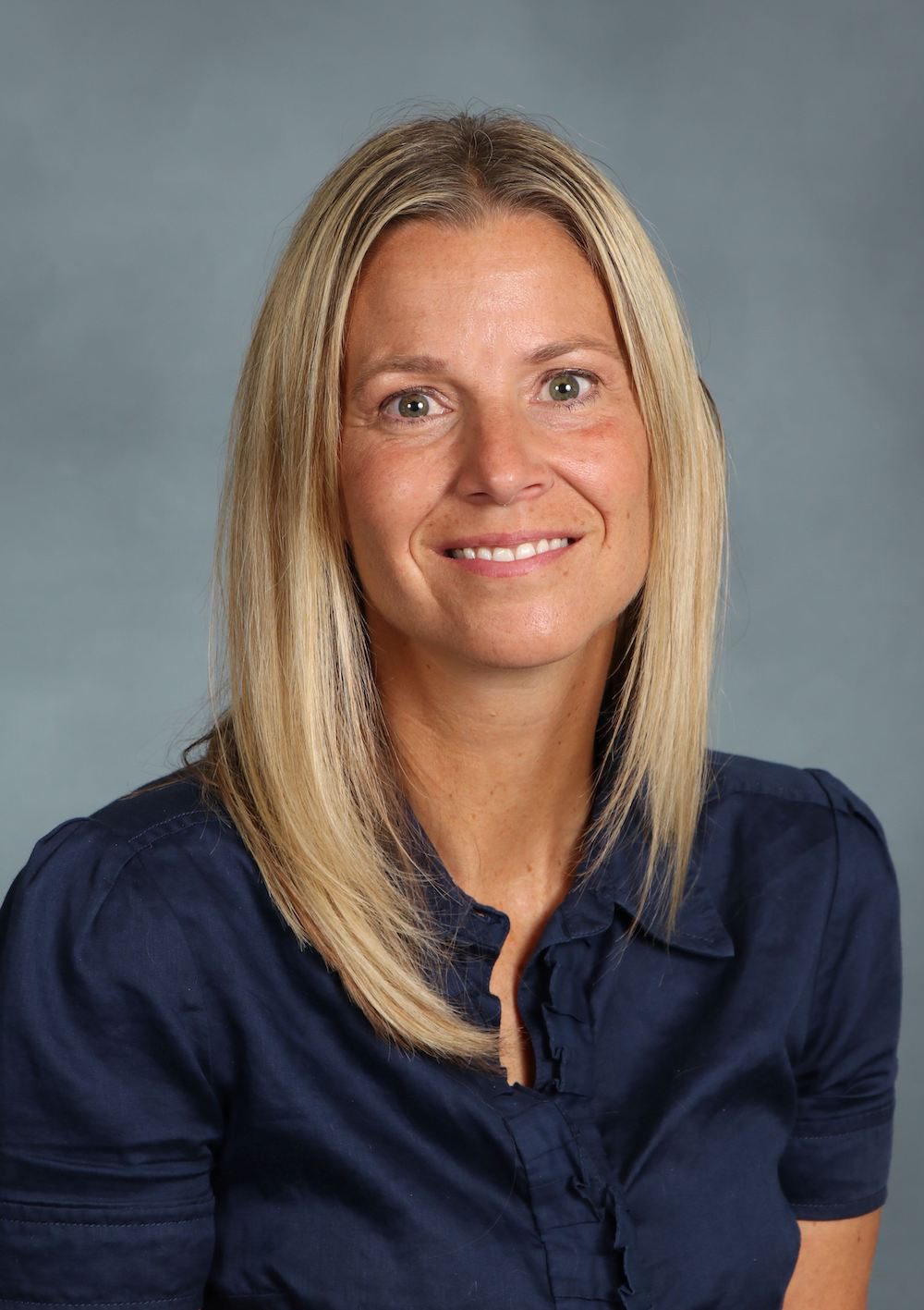 Cori Kindl
Director of Professional Development
Cori joined the Hilliard City School District in 2005. She has a bachelor's degree in Education from Miami University and a master's degree in Educational Administration from Xavier University. Prior to becoming the Director of Professional Development, Cori was a classroom teacher for eight years, the assistant principal at Weaver Middle School for four years and the principal at Tharp Sixth Grade School for nine years. Cori is passionate about instructional leadership and brings her enthusiasm for teacher and student growth to this role.
As the Director of Professional Development, Cori strives to personalize the professional development for every teacher and staff, supports building leadership in identifying and implementing professional development needs, and collaborates with our district team to ensure every student is "Ready for Tomorrow."
Cori is married and has two children. She enjoys spending time with her family, reading, traveling, and running.
Overview
The Hilliard City School District Staff Development program has three levels – individual, building and district-wide. The focus on all three levels is on improving student achievement. Individual and building professional development plans are aligned with the district's initiatives and goals. Suggested activities include, but are not limited to, the following:
Book talks
Peer coaching
Study groups
Teacher collaboration
Workshops
Conferences
Action research
Staff developers and presenters
Designing of curriculum
The National Staff Development Council (NSDC) standards establish a knowledge base of effective staff development practices. They serve as a tool to strengthen current efforts in the design and implementation of professional growth plans.
NSDC Standards for Staff Development
Context Standards
Staff development that improves the learning of all students:
Organizes adults into learning communities whose goals are aligned with those of the school and district. (Learning Communities)
Requires skillful school and district leaders who guide continuous instructional improvement. (Leadership)
Requires resources to support adult learning and collaboration. (Resources)
Process Standards
Staff development that improves the learning of all students:
Uses disaggregated student data to determine adult learning priorities, monitor progress, and help sustain continuous improvement. (Data-Driven)
Uses multiple sources of information to guide improvement and demonstrate its impact. (Evaluation)
Prepares educators to apply research to decision making. (Research-Based)
Uses learning strategies appropriate to the intended goal. (Design)
Applies knowledge about human learning and change. (Learning)
Provides educators with the knowledge and skills to collaborate. (Collaboration)
Content Standards
Staff development that improves the learning of all students:
Prepares educators to understand and appreciate all students, create safe, orderly and supportive learning environments, and hold high expectations for their academic achievement. (Equity)
Deepens educators' content knowledge, provides them with research-based instructional strategies to assist students in meeting rigorous academic standards, and prepares them to use various types of classroom assessments appropriately. (Quality Teaching)
Provides educators with knowledge and skills to involve families and other stakeholders appropriately. (Family Involvement)
Staff