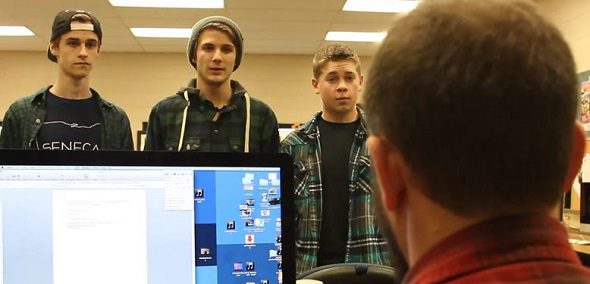 An animation by Paul Beadles and Lucas Selby will be showing at the prestigious Wexner Center's Ohio Shorts this weekend. The boys will also be featured in The Columbus Dispatch's Weekender.
Two other Davidson student films will also be featured this weekend at Temple University's Derek Freese Youth Film Fest. The team of Aidan Byrne, Luke Wilford, and Nate Wilke's Clubs, a comedy short, and Michael Brennen's Onion Todd and his Graveyard Adventure, a walk cycle animation, will be shown with student films from all over the Eastern Mid-Atlantic States.
We are very proud of our students; it is an honor to be featured in these venues.