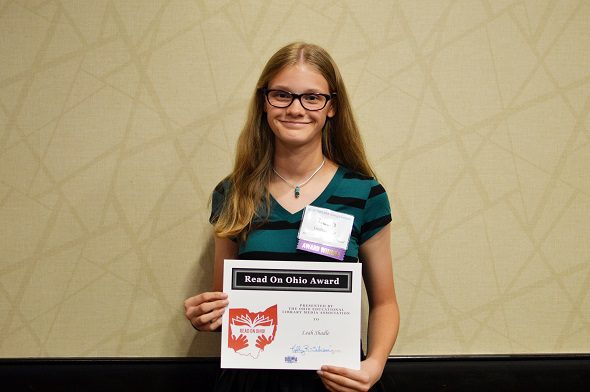 Congratulations to ninth grader Leah Shadle for being celebrated by the Ohio Educational Library Media Association at its statewide conference. Leah won the READ On, Ohio! Award for Children and Teens. The award celebrates avid readers nominated by school librarians.
Weaver Media Specialist Christina Dorr nominated Leah last year. The nomination stated that her, "passion for books and reading is nearly unmatched in this class. She is a second year member of both Books & Brownies Clubs and a first year member, and team leader, of Battle Over Books. She's an eager participant during any book related activity, and sits front and center when we have author visits."
Congratulations to Leah for cultivating her passion for reading.