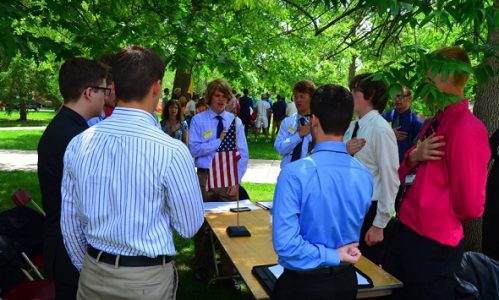 We would like to congratulate Davidson High School's Faris Rehman on being elected Governor at the American Legion Boys State this month.
At Boys State, participants learn the rights, privileges and responsibilities of franchised citizens. The training is objective and centers on the structure of city, county and state governments. Operated by students elected to various offices, Boys State activities include legislative sessions, court proceedings, law-enforcement presentations, assemblies, bands, choruses and recreational programs.
Founded in 1936, Buckeye Boys State is the largest Boys State program in the nation with an attendance of over 1,200 young men annually, representing nearly 600 Ohio High Schools, several on-line High Schools, and the Home Schooled Community.