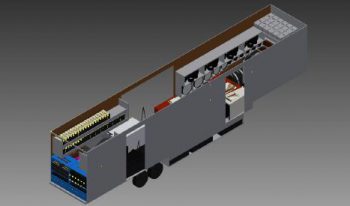 Last winter the Davidson Marching Band purchased a new band trailer. The inside of the trailer was empty. Davidson seniors, Livy Boysel, Chad Harris, and Joe Mak were band members and students in the engineering program. Collaborating with the band directors and using what they had learned in the engineering program, these students created a 3D digital design of every band instrument and the trailer. Then they designed the shelving in the trailer necessary to safely store all the instruments for a road trip.
Band Director Shawn Malone said, "The time and energy they put into this process was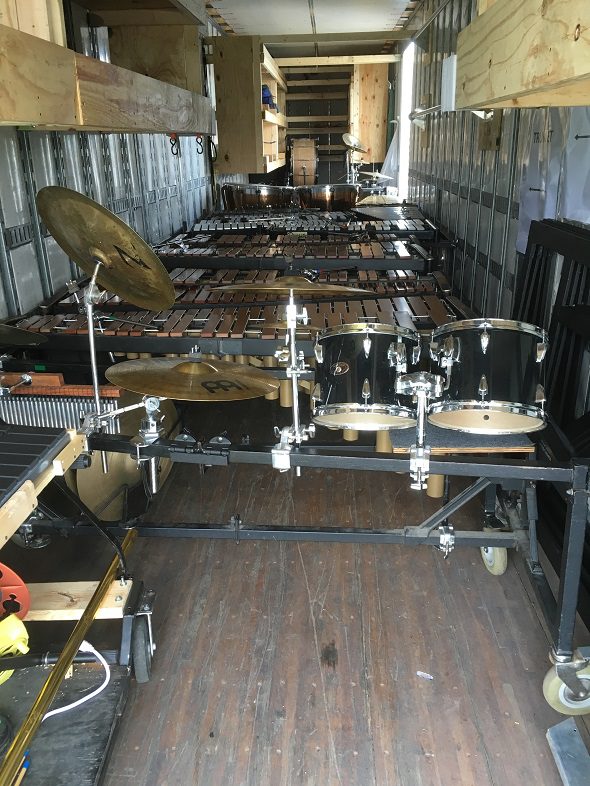 so valuable! The students had elements of both band and engineering concepts that made the design experience even more efficient and effective. They put in hours measuring equipment and cases and then transferred that information into a digital format which could go into the virtual trailer."
Last Friday was the successful maiden voyage of the new trailer.