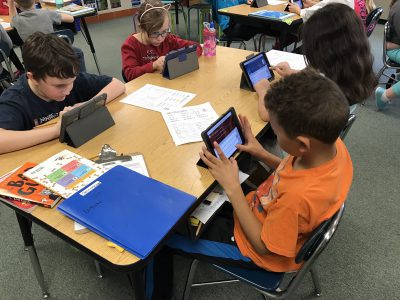 Avery students are LOVING Night Zookeeper. Night Zookeeper is a digital online writing tool, purchased by the Avery PTO, which inspires a LOVE of writing, is extremely motivating for kids, and provides a global audience. It includes lessons created by teachers around the globe, blogging site, and assessments!
In an effort to promote creativity through writing the students are actively writing and working on high quality words for their age level. The teachers are seeing even their reluctant writers engaged and eager to write.
This contest runs throughout the month of March. Avery is in first place among other second grades and eighth overall with over 100 classes participating! Pushing students to find new passions in learning prepares them to be Ready for Tomorrow.