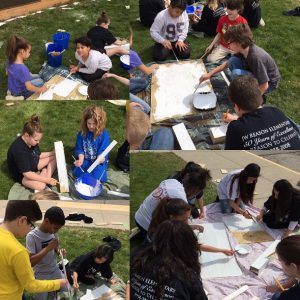 The fifth graders at JW Reason Elementary are participating in an innovative and exciting weekly learning experience. As an extension of JW Youniversity, they are spending 20% of their week engaging in non-traditional learning experiences that centers on creating.
Upon returning from winter break back in January, the fifth graders were told that they are going to make JW Reason a better place by creating something. This "something" was one of three options: a school newspaper, a lending library box or a school garden. Each JW Youniversity course was designed to focus on either the state standards for science, math or language arts. Students chose the weekly course that fit their passion, enhanced their learning and intrigued them the most. The three courses are:
EXTRA! EXTRA!
A cornerstone of any community is the press. The goal of Extra! Extra! is to publish a bi-weekly newspaper for the JW Reason community. Our newspaper will inform our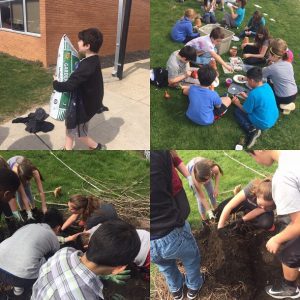 community about special events, as well as include book and movie reviews, editorials, interviews, student profiles, crossword puzzles, comic strips and much more! We will start by learning the basics of writing a news article, as well as the other core components of a newspaper. Newspaper staff members will select roles and responsibilities, design the newspaper layout, conduct staff meetings, suggest story ideas and deliver final copies to classrooms.
ENERGY AND EARTH EXPLORERS
In Energy and Earth Explorers, students embark on a journey of exploring light energy through lab experiments. Our goal is to end with building and maintaining our own JW community garden. This will allow students to experience the growing process and take home fresh grown produce.
BUILDING A BETTER TOMORROW
Building for a better tomorrow focuses on the goal to empower students to create and change with their own hands. We begin with the study of measurement and mapping out what we will all need for the creation of a little free library. The students' goals have stretched further than just books to also include non-perishable food, school supplies, and household toiletries. At the end of our class students will design their own project that then they can construct themselves. Our "little free library" will be up and running for our entire school and surrounding community to use.