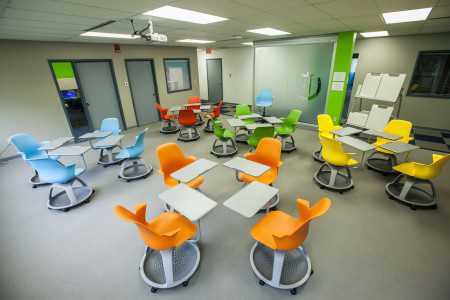 Getting better means a continued evaluation of current practices. What works well today – what has worked well in the past – may not always provide desired results in the future.
I am a member of the Hilliard YMCA. Over the past several weeks the YMCA has been making improvements to the facilities . . . there are a lot of changes to the layout, flooring, and exercise areas. One of the most noticeable changes is the shifting of the welcome desk from its current area to a counter adjacent to the entry. Executive Director Malik Moore explained the new design will allow the staff to always be facing the members. With the previous set-up, there was always potential for a staff member to have his/her back to a guest.
There was obviously time for reflection and evaluation involved in the new design; those making decisions sought opportunities for improvement.
Improvement doesn't always mean starting over or building something new. Sometimes improvements can be achieved by redesigning existing space or changing perspective. The Hilliard Innovative Learning Center is an example of a space simply being used differently. The previous Central Office space has been transformed into one of the most innovative, creative instructional venues in the country. The new Central Office previously was a warehouse. It isn't the space that's important – it is the vision of what the space can be to create a better future.
As schools change, as learning spaces evolve, we must keep our minds open to possibilities. We must be reflective, purposeful, and thoughtful. We must collaborate and dream; we must challenge the status quo and examine the current value. Seeking opportunities to evolve, improve, and create is a state of mind; it's a commitment to constant reflection with a willingness to try new approaches. Thankfully, it's the Hilliard Way.