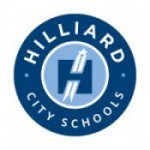 Hilliard City Schools will host 19 informational forums for community members this fall. The events are designed to provide factual information about the upcoming November 8 ballot issue and the district's finances. The goal is to reach every attendance area within our school community.
The Hilliard City Schools is on the ballot for a combined 4.5 mill operating and $50 million bond levy. Funds from the levy will go towards day-to-day operations and for the construction of a middle school building. With over 1,000 additional students expected over the next five years, this levy will provide the funds and facilities needed to meet the demands on the schools created by increased student enrollment. Without additional funding, the schools will have to eliminate 60 staff positions, which will include teachers.
The forums will include a board of education member, Superintendent John Marschhausen and Treasurer Brian Wilson. The school principal and several teachers will also be on hand to help answer questions. The panel will present information followed by a question and answer session with community members.
The meetings with be held on the following dates, and locations. Meetings will start at 7:30 pm, unless otherwise noted:
September 6 Scioto Darby Elementary
September 8 Beacon Elementary
September 13 Ridgewood Elementary
September 15 Britton Elementary
September 20 Norwich Elementary
September 22 Brown Elementary
September 27 JW Reason Elementary
September 29 Darby Creek Elementary
October 4 Hoffman Trails Elementary
October 6 Horizon Elementary
October 11 Crossing Elementary
October 13 Bradley High School
October 18 Darby High School
October 20 Davidson High School
October 27 Tharp Sixth Grade School
November 7 Station Sixth Grade School