Horizon Art Teacher Paul Richards is one of many teachers who also lives in our district. During this pandemic, he started doing chalk drawings with his grandkids in their neighborhood. He enjoyed it so much he began to challenge himself with new designs and larger sizes.
He said he is meeting so many people from t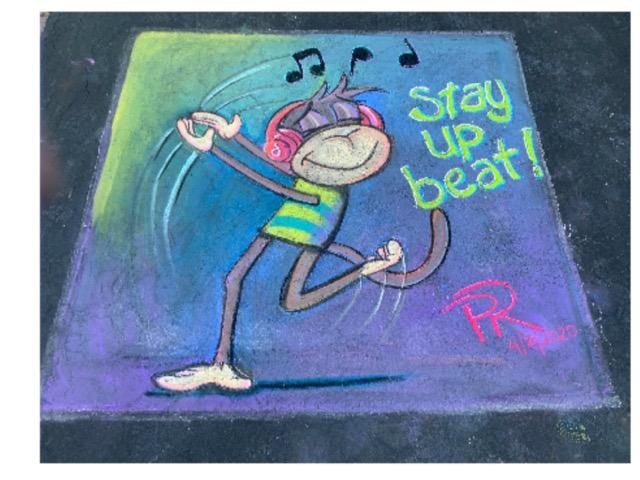 he neighborhood and is feeling his community in a way he never imagined. His neighbors have noticed, putting notes in his mailbox telling him how thankful they are and how great the art is! According to one of his peers, he has become a Chalk Rock Star!
Thanks for being a bright star in our community Paul.