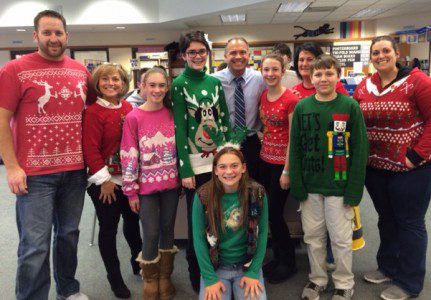 We experience many positive events in our lives each and every day. As we prepare for winter break, it is a natural opportunity to reflect on our accomplishments over the past year. Each positive event provides us an opportunity to respond with intentionality, of purpose, and with skill. We work to stay Above the Line when we face challenges; we must also live Above the Line when we experience success.
Think about it . . . when someone else makes a difference, when someone else creates a positive experience for us, what does it say about us if we don't press pause and take the time to enjoy the experience? If we simply respond to positive events on autopilot we are living Below the Line.
We must be grateful for the blessing we receive each and every day. We must be intentional in sharing our thanks and purposeful in creating an environment where we savor positive events. Our work with students is too important to not enjoy and celebrate our victories. The outcome of living a life Above the Line is a culture and environment that continues to build, grow, and improve.
As we break for the holidays I want to say "thank you." Working in Hilliard is the greatest professional opportunity of my life; I truly am inspired by the work we are doing in our district. Our passion for growth creates a culture where we strive to get better each an every day.
As you reflect over break – as you find yourself in a moment of self-talk and purposeful thinking about 2016 – celebrate your successes. As you hear others make resolutions for 2016 – or as you make personal resolutions – take some time to think about all of the positive events that have taken place already this year. Get your mind right about the positive direction we are heading; savor the victories. Yes, we will continue to embrace the productive discomfort that is inherent in living our passion for growth. We will also take the time to enjoy the happiness we all find in our work, to be grateful for our leadership family, and to laugh together as we continue to live each day Above the Line.