Hilliard Schools to Hold Off on Levy Request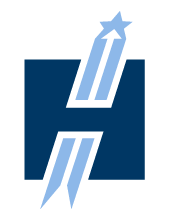 The last time Hilliard City Schools was on the ballot was in 2016. However, last night at the Board of Education meeting, Treasurer Brian Wilson delivered the five-year forecast with news that due to tight fiscal management, the district will not need to ask taxpayers for a levy increase until 2024. That will be a full eight years between levy requests.
"During the 2016 campaign, the board of education and district officials promised our community that if it passed, we wouldn't be on the ballot again for four more years," said Board of Education Member and Finance Committee Member Mark Abate. "We understand the tax burden for our residents, and we are proud to be able to stay off the ballot even longer."
In the five-year forecast, Mr. Wilson predicts Hilliard will not see a significant increase in revenue from the new state funding model. However, "Property taxes in 2020 and 2021 came in significantly better than projected in 2017," he said. He also noted, "salaries and benefits are significantly less in 2020 and 2021 than originally projected in 2017. Part of this is a result of COVID as we reallocated staff to handle the changes in the learning environment. We were also able to use some of the federal dollars to offset some of our costs that would normally fall in the General fund."
In early winter, Superintendent David Stewart and Deputy Superintendent Mike McDonough will bring back together the Master Facility Planning Committee. Before the pandemic, this group of community members, staff, and business experts conducted an extensive facility assessment on each building throughout the district. Reconvening this group will help the district create short-term and long-term plans for our facilities while maintaining current funding levels. In addition, although our schools have been well maintained, we must assess whether the costs associated with repairing facilities and mechanical systems are no longer a prudent investment of taxpayer dollars.