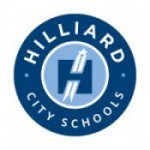 On Wednesday, March 15, 2017, the Hilliard City School District Board of Education unanimously voted to approve a $1.59 million contract with Hellas Construction Inc. to replace the playing surfaces at Darby and Davidson Stadiums with synthetic field turf. The work for the field replacement will begin in May and is scheduled to be complete by the start of the fall athletic season in early August.
The district will fund this project with revenue generated from the sale of the Grener Property, once the proposed site of the third high school. "The money from the sale of the Grener property can only be spent on capital improvement projects," shared Brian Wilson, Hilliard City School District Treasurer. "The final payment from the City of Hilliard for the property will be used exclusively on these stadium improvements." The district sold the property, located between Leppert and Cosgray Roads, to the City of Hilliard. The city is committed to converting this farmland to soccer, baseball, and other athletic fields. In addition, this property is now home to the new Bo Jackson Athletic Dome.
There are 32 schools in the Ohio Capital Conference (OCC). Of those schools, only five still play both soccer and football on one single natural grass surface. With over 90 events per year, including soccer, football, band competitions and lacrosse, natural grass surfaces simply can't withstand the volume of games. "I believe the installation of turf is well past due. We have on many occasions had to travel to other schools with turf fields to practice… during the playoffs especially," said Hilliard Davidson Varsity Football Coach Brian White. "As much as anything, I believe turf would help other sports more than just football. Baseball, softball, boys and girls lax, and boys and girls soccer will also benefit."
Furthermore, the improvement in both turf and pad technology continue to make playing safer for student-athletes. The new pad under the synthetic surface includes a 30-year guarantee. The pad technology reduces both the risk and frequency of concussions and other impact related injuries. The new turf surface, with a mesh to reduce the "splash" from the infill materials, provides a smooth, true playing surface in all weather.
Hilliard Darby Varsity Football Coach John Santagata agrees that installation of turf will benefit many students. "Turf will allow our Freshman and JV teams to play on the varsity field regardless of how much rain has fallen. They will not get moved because our field became unplayable."
"This is a long time coming for Hilliard. Now all three high schools will be able to provide a similar experience. We know from our experience at Bradley that all sports – as well as the marching bands – will benefit from a turf stadium," added Dr. John Marschhausen, Superintendent.
The Hilliard Board of Education and administration will be examining stadium use charges and agreements in the coming months. "Neighboring districts rent their turf fields to area clubs for tournaments as a way to raise revenue," said Marschhausen. "With all of the soccer, field hockey, and lacrosse fields in the Hilliard community we hope to partner with local officials to bring tournaments to Hilliard and increase revenue for our local businesses and hotels."