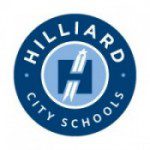 Sealed bids will be accepted by the Hilliard City School District until 1:00 p.m. local time on March 27, 2019 at the District Central Office, 2140 Atlas Street, Columbus, Ohio 43228 for all labor, material, and services necessary for "Davidson High School West Parking Lot Drainage project" as more fully described in the specifications for the Project prepared by Sands Decker CPS, LLC. Bids received after this time will not be accepted. Bids will be opened publicly and read immediately thereafter. The Project includes, but may not be limited to, the following major items:
15" Storm Sewer 110 L.F.
18" Storm Sewer 641 L.F.
Catch Basin 4 Each
Curb & Gutter Inlet 2 Each
The Engineer's Estimate of construction cost is $133,260
All Proposals shall be submitted on the Proposal blanks contained in the contract documents furnished and shall be sealed in an envelope and mark as follows: " Davidson High School West Parking Lot Drainage project" and mailed or delivered so as to arrive at the office of the Director of Business before the above deadline. The Contract Documents including the Construction Drawings may be seen at the office of F.W. Dodge, or the office of the Engineer, Sands Decker CPS, LLC, 1495 Old Henderson Road, Columbus, Ohio 43220 or may be obtained at Key Blue Print, Inc. 195 East Livingston Avenue, Columbus, Ohio 43215 Ph: 614-228-3285
Please visit www.keycompanies.com or in person to pick-up at 195 East Livingston Avenue, Columbus, Ohio 43215 or via mail, upon Issuing Office's receipt of payment for the Bidding Documents. The non-refundable cost of printed Bidding Documents is $50.00per set, payable to Key Companies, plus a non-refundable shipping charge. Upon Issuing Office's receipt of payment, printed Bidding Documents will be sent via the prospective Bidder's delivery method of choice; the shipping charge will depend on the shipping method chosen. The date that the Bidding Documents are transmitted by the Issuing Office will be considered the prospective Bidder's date of receipt of the Bidding Documents. Partial sets of Bidding Documents will not be available from the Issuing Office. Neither Owner nor Engineer will be responsible for full or partial sets of Bidding Documents, including Addenda if any, obtained from sources other than the Issuing Office.
A PREBID CONFERENCE will be held on March 13, 2019 at 3:00 p.m. at 2140 Atlas Street, Columbus, Ohio 43228.
All bids must be accompanied by a Bid Guaranty in the form of either a Bid Guaranty or Contract Bond for the full amount of the bid or a certified check, cashier's check, or an irrevocable letter of credit in an amount equal to 10% of the bid, as described in the instructions to Bidders.
No Bidder may withdraw its bid within sixty (60) days after the bid opening. The Owner reserves the right to waive irregularities in bids, to reject any or all bids, and to conduct such investigation as necessary to determine the responsibility of a bidder.
Cliff Hetzel, Director of Business
Publication dates: March 4th  and March 11th , 2019