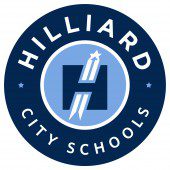 Sealed bids will be received by the Hilliard City School District Board of Education at 2140 Atlas Street, Columbus, OH 43228, until: 11:00 am (EST) on June 13th, 2018 for a new diesel tank improvements and opened and publicly read immediately thereafter for all labor and materials necessary and according to specifications prepared by Hilliard City Schools.
The project will be bid and awarded separately as a LUMP SUM BID. No combination bids will be considered.
The Work consists of the following Prime Contract:
PROJECT #4: Hilliard City Schools 15,000 Gallon Diesel Tank, 4970 Davidson Road., Hilliard, OH, 43026: a) install new 15,000 horizontal diesel tank, tank monitor, dispensers, fuel master, and concrete pad and curb .
A MANDATORY PRECONSTRUCTION MEETING WILL BE HELD JUNE 18TH, 2018 WITH BID WINNER. PROJECT MUST BE SUBSTANTIALLY COMPLETED BY AUGUST 31st, 2018.
Copies of bidding documents together with any further information shall be available on a CD and may be obtained from the office of Dave Huston, Maintenance Coordinator, Hilliard City School District Support Services Facility, located at 2140 Atlas Street, Columbus, Oh 43228, 614-921-7114.
Bids shall be made in accordance with the Revised Code of Ohio on the forms included in the project manual. Each bid must be accompanied by a bid guarantee meeting the requirements described in the Instructions to Bidders.
Bids shall be SEPARATELY sealed and clearly marked with appropriate PROJECT # and LOCATION and addressed to Hilliard City School District, 2140 Atlas Street, Columbus, OH 43228, Attention: Cliff Hetzel, Director of Business.
No bidder may withdraw his bid(s) within 60 days after the actual date of the bid opening thereof.
The owner reserves the right to waive irregularities in bids, to reject any or all bids, and to conduct such investigation as necessary to determine the responsibility of any bidder submitting a bid.
By order of Hilliard City School District, Publication Date: 5-29-2018