In Hilliard City Schools we are proud of the many local businesses we partner with and who support our schools. Beacon Elementary has been fortunate in the fact that the Bruner Corporation has been a great neighbor and champion for the Beacon family! They invited the first graders over to their office to trick or treat.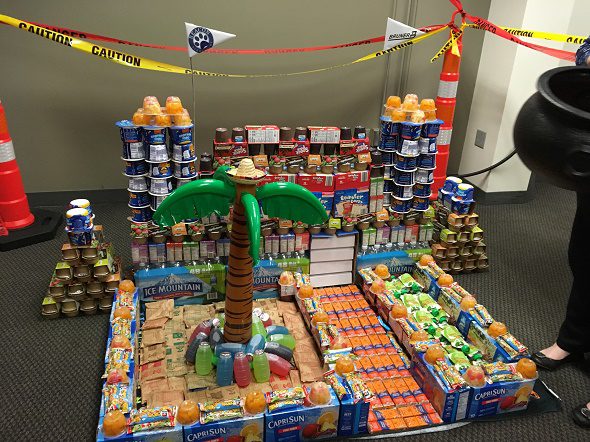 Their employees dressed up in costumes, passed out candy and transformed their office into a Halloween adventure.
But they are doing even more. Now they have partnered with Beacon to provide weekend food bags filled with snacks to help fill the gap on the weekends. Bruner challenged their employees to collect food for these bags and they built structures out of the food. Students voted on their favorite display.
We are thankful for their support with first grade reading buddies on Wednesdays, help with school supplies, support for ROX, snacks and constant love for our Beacon kids! It truly takes our entire community to prepare students to be Ready for Tomorrow.