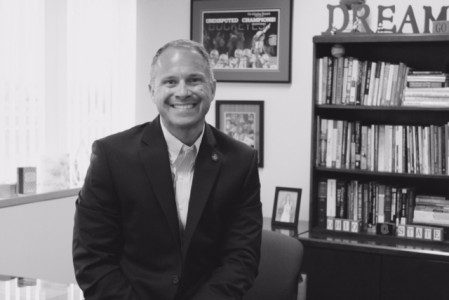 From time to time we receive anonymous communications and/or tips from parents, students, and community members. We still receive some "snail mail" but we also receive email from anonymous accounts, phone calls from blocked numbers, tips on the web-master page, and official bullying complaints. 
Any allegation of threats, assaults, harm to individual students, or criminal activity is automatically investigated and, when appropriate, reported to the Hilliard Police Department. The Hilliard Police conduct parallel investigations with the Hilliard City Schools. We have a strong partnership and the district cooperates fully with local, state, and federal law enforcement. When it comes to student safety, we follow our safety plans, we act with intentionality and with purpose, and we engage all available resources.
There are some investigations that prove to be unfounded or without evidence to support the claims. One of our concerns with anonymous complaints is we are unable to follow-up, ask important questions, and pursue the primary source of information. Furthermore, if the communication is just a complaint, not a safety issue but simply complaining, it is impossible to remedy that situation. We are all entitled to our due process rights. Any allegation or complaint must be investigated, have evidence collected, and give all parties the opportunity to provide information. Without evidence, with only hearsay, it is impossible to follow-up on any situation. Evidence is essential in moving forward with any complaint.
Furthermore, anonymous emails from people unwilling to engage in conversation and share information that can be useful, do not further any investigation or potential solution. I hear that people are "afraid of retribution." I can assure our community that you and your students are safe and protected. Our district values a "Stand up and Own It" approach to responsibility. If you know of an issue that we should address, please "own it" and share with the appropriate district personnel. We also value our "Passion for Growth." 2016-17 was a successful year for the Hilliard City Schools. Only by working together can we make 2017-18 even better. This is predicated on a willingness to embrace productive discomfort, identify areas for growth, and intentionally working to get better.
In conclusion, we have a "Who to Contact" page on our website. If you have concerns or suggestion, we encourage problems to be solved at the source. Our goal is a culture and environment of transparent, open communication.