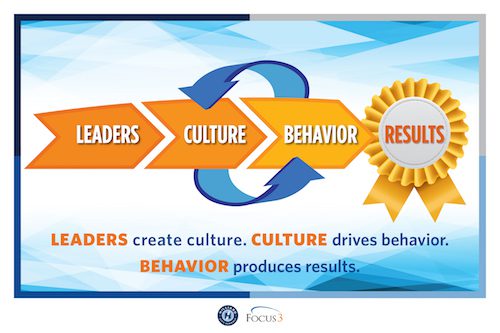 We have an opportunity to make a difference every day; an opportunity to shape the future. This requires a Stand Up and Own It mindset characterized by three key behaviors. Our actions speak louder than our words; when we Stand up and Own It we make a difference every day for the students we serve.
Act with purpose. We create the environment for students to learn, and that means we take the time to think about and plan the interactions we have with our students every day. We personalize learning for each student. We resist the temptation of a 'one size fits all, cookie-cutter approach' to teaching. Whatever the situation, we ask: "Am I acting with purpose? What can I do to make a difference?"
Do the right thing, especially when it's hard. This is about acting with integrity.  We follow through on our commitments. If we say we will do something, we do it. We understand that trust is earned through behavior, not granted by position. And we talk straight. We are open and candid with each other, even when it's difficult.
Own your work. Put your name on it. We understand the importance of the work we do every day and take pride in the impact of our contribution. We make sure that everything we touch and everything we're involved with is better because of our participation. Sometimes we make mistakes, but when we do, we take ownership and make every effort to fix the mistake. And we learn from it so that the mistake isn't repeated. The way we behave personally is what determines the success of our school.
The outcome we achieve by behaving this way is that we can count on each other, and our students can count on us.