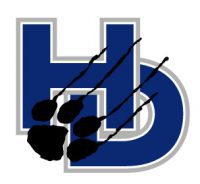 Last week our operations team found a sanitation issue in the restrooms on the home side of Davidson's stadium. As our team assessed the situation, it was determined there was in fact a blockage in the sanitary pipe that runs from the home side restrooms to the visitor's side concession building.
We immediately arranged for a local, licensed plumbing company to come to the site. We also immediately spoke with Hellas Construction, the company who installed the new turf field. Both companies will work together to remedy this problem.
We have worked with our Athletic Directors at Both Darby and Bradley to assist Davidson in any home events we may need to move over the next week. We understand this affects the families of our athletes and band members, so we will continue to communicate with those families.
We have confidence in the professionals on our team, and with the teams we work with to solve this issue so we can get our students back out on the field as soon as possible.