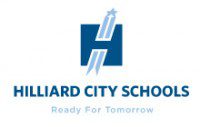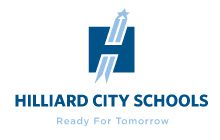 Change in format provides faster information for parents at a more cost effective rate for taxpayers
Beginning this school year, the parents of more than 15,700 students can find their student's grades and academic progress reports online. The district is moving the traditional report card to the district's Home Access Center (HAC) instead of printing the reports, saving time and money.
"By delivering the reports online, parents can get the information they need to have powerful conversations about a student's progress sooner," said Director of Technology Rich Boettner. "Instead of waiting for schools to print reports, parents can access the information immediately online, saving families time and more than $11,000 in printing costs for taxpayers."
Parents will still be encouraged to participate in conferences with teachers. "While technology can offer greater speed and efficiency, nothing replaces the importance of a face to face conversation," explained Superintendent John Marschhausen, Ph.D. "This is especially true when it comes to communications between parents and teachers about a student's educational journey. We are excited to take advantage of the great value this technology can provide for our community. However, we will also continue to focus on how Hilliard City Schools can empower, embrace and inspire every student to be ready for tomorrow."
The district will continue to print the reports for families that do not have adequate Internet access; however this number is estimated to be a very low percentage. "Our data has consistently indicated that approximately 95 percent of our families have Internet access at home," noted Boettner.
During the 2012-13 school year, parents of students in grades 6-12 received interim progress reports through Home Access Center. The district also selected a pilot group of elementary school students in third grade to receive parent and staff feedback regarding the online process. Parents of students in grades 6-12 can view their first online reports by October 25 and students in grades kindergarten through fifth will be available to parents by November 15. Parents may contact their school office for assistance logging in to Home Access Center.