We have a great foundation in Hilliard; we do amazing work. I am incredibly optimistic and I know that we will do even better work tomorrow. Our community has made, and continues to make, a financial investment in our future. In this Quality Profile we want to show you how we invest each and every day in more than 16,000 students. It's more than just the results of a standardized test, it's about investing in the future leaders of the United States.

This is the second year for our Quality Profile. This profile helps characterize the overall educational experience the children in our district receive. It of course looks at academics, but also looks at extra-curricular activities, hopefulness of our students and the district's finances.

Hilliard is a great place to work and learn together.
We are a team; we are stronger together.

– John Marschhausen, Ph.D., Superintendent
Academics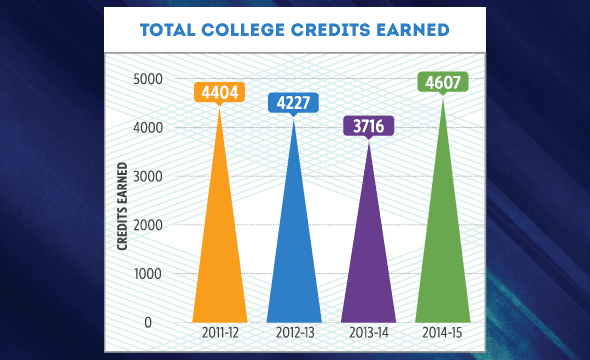 We understand that each student is unique. They each have their own strengths, their own way of learning and exploring and their own personality. We believe that blended learning will create an environment that utilizes technology with traditional teaching methods. Today's students need to be able to do more than reading, writing and arithmetic. They need to be able to use the latest technology to collaborate with others from around the globe in order to solve problems in new and creative ways. By blending proven teaching strategies with modern approaches, Hilliard Schools is preparing students to face the global world around them.

Hilliard City Schools will provide at least one blended learning opportunity for each K–12 student.
Increase the number of college credits earned by our students by 10%.
Student Involvement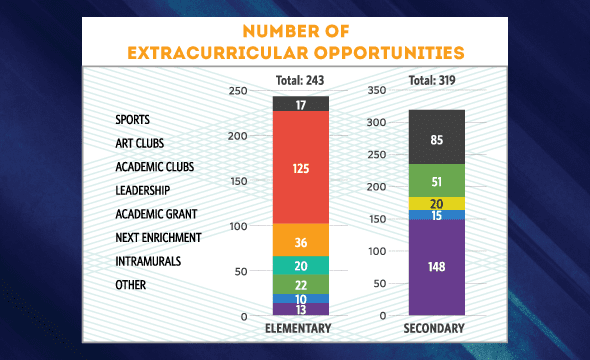 Ready for Tomorrow means we want every student to have a plan when they leave our schools. We want them to have the tools, skills, determination and preparation to succeed after high school. We know students need a well-rounded education with activities that go beyond the classroom.

Hilliard City Schools will expand opportunities at the elementary level through our Next Programs.
Engage students and parents to increase student awareness of the wide range of opportunities that exist outside the classroom.
Whole Child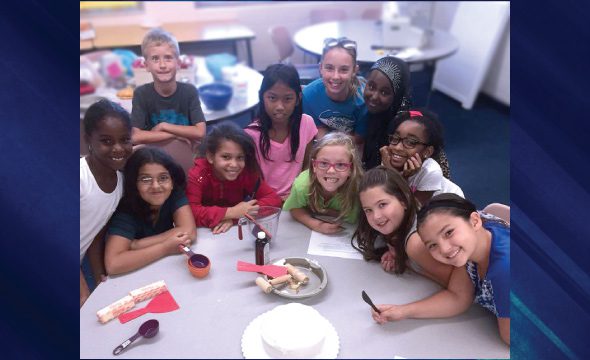 Preparing students to be Ready for Tomorrow requires a natural, nurturing approach. Each and every child in our care is different; each matures and learns at a different rate. We don't expect each child to learn at the same rate, to have the same ability, or to produce the same outcome. We want each child to reach his or her highest potential. This requires a personalized education.

Provide staff training focused on increasing student hopefulness, passion and grit.
Utilize the data we gather to increase the hope, determination and persistence of our students by 5%.
Partnerships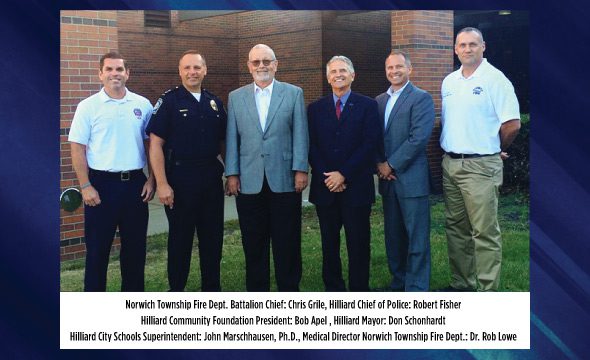 We have an excellent public school district in Hilliard. Our diverse community is home to students from three cities and multiple townships. Our focus isn't limited to our instruction; we also focus on culture and building relationships with our businesses, community groups and parent groups. We function at a higher level and we educate children more effectively when we have strong partnerships.

Hilliard City Schools will add multiple business partnerships to expand opportunities for our students in programs such as mentorship, academy and capstone to enable us to personalize education for each child.
Our district will foster partnerships with parents and community groups to support student learning opportunities inside and outside of
the classroom.
Technology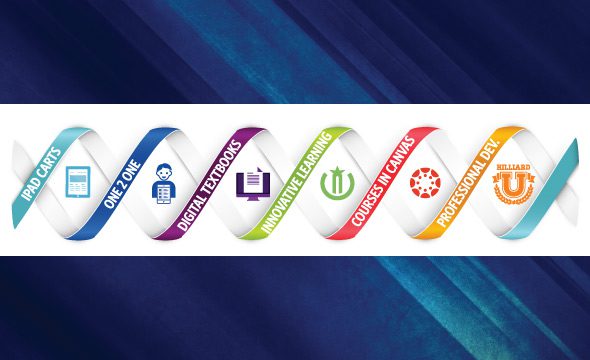 We must keep pace with the changes in the technology world. Our students must have instant access to updated curriculum. Through nearly 70 online courses, our district created iBooks and our One2One initiative we will provide relevant content as soon as it becomes available. We are economically, racially, and culturally diverse, but the mission of our school district binds us together and technology will be vital as we move forward. We will continue to personalize learning through blended learning opportunities.

Continue the implementation of the One2One roll out in our middle schools with blended learning opportunities for students and teachers.
Identify the One2One device for high school students for the 2016-17 school year and create professional development opportunities for our staff.
Finance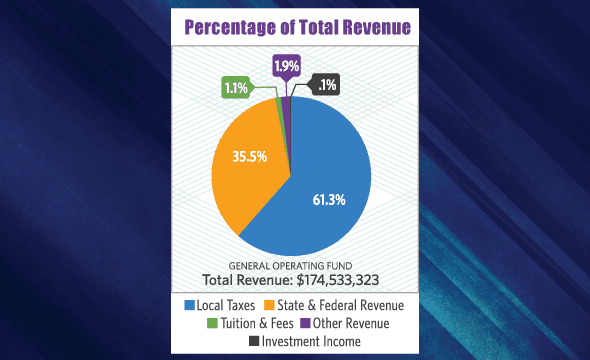 To keep our students competitive in a global world we need to keep up with changes in technology. But we are also mindful of our residents' tax dollars. We have been able to stretch our last levy from a promised three years to a five-year budget reality. We aren't just doing business differently, we are doing business better. By moving to iPads, Hilliard Schools is able to change some of our curriculum content to a digital format, saving taxpayers millions of dollars from textbooks that are quickly outdated. By doing business better we are able to offer advanced coursework and maximize learning for students while also stretching our resources.

Hilliard Schools will be more direct in communicating financial plans and needs about the future. This will include community forums, newsletters and participation in OhioCheckBook.com.
We know that a substantial portion of the district's budget comes from local property taxes. We therefore pledge to maintain a responsible levy cycle.