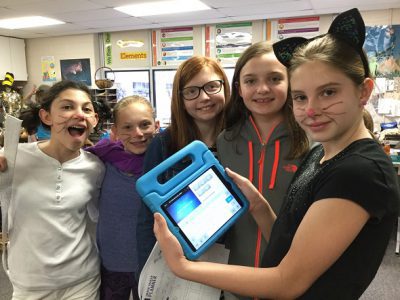 The fifth grade students at Avery Elementary were introduced to the book Love That Dog by Sharon Creech to begin their poetry unit in Language Arts. In this book, a reluctant writer falls in love with poetry as the teacher shares different poems with her class. The boy finally expresses the loss of his dog through poetry.
The students were inspired by seeing how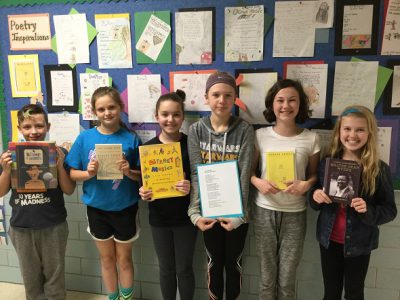 they could express their feeling through poetry. They have started writing and sharing their own poems, coffee house style. They are also using i-movie trailers to showcase their learning. They were tasked with choosing a book from the fantasy genre and then meeting in groups to share their movie trailers. Growing a love for learning in new ways, and being able to express this growth truly prepares these students to be Ready for Tomorrow.