Summer School and NEXT Enrichment 2015
The following courses are "Enrichment" and "Academic Credit" classes that will be offered this summer based on a minimum number of enrollment.
Registration for all classes  through MyPayments Plus.
High School Academic Courses & OGT
To View High School Academic Courses offered click on second tab below, then sign up online and please notify your building counselor of your intent.
High School Academic Courses will be held at Darby High School unless otherwise noted.  Enrichment sites are specified when registering. 
Academic Credit Summer Session 1 :  (13 Days) June 3rd – June 19th    7:30-12:10
Academic Credit Summer Session 2 :  (13 Days) June 22nd  – July 9th   7:30-12:10
Summer School OGT Intervention and Testing Information
(No classes on July 3rd )
Summer Course Offerings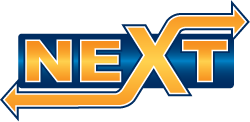 Enrichment Courses
Algebra 1 Prep
Monday – Thursday 8:00am – 10:00am
June 8-11, June 15-18, June 22-25
This is a three week course that meets daily at the Innovative Learning Center
This course will take students who want to enter the world of Algebra 1 and give them an introduction to the topics and concepts that will be covered in that class.  As the Common Core approaches, students are going to be introduced to this class sooner than ever in the Hilliard City School District.  Upon completing this course, students will be able to walk into the Algebra 1 classroom with confidence.  Traditional methods of instruction mixed with technology and online resources will be used.  This class will let students begin to master the concepts and problems found in Algebra 1.  Students in this course will use technology to work through algebraic concepts.  Subjects such as number relations, solving equations and inequalities, and graphing on the coordinate plane will be reviewed.  Students that wish to place into Algebra 1 during their middle school years will need to take a district assessment at the culmination of the experience.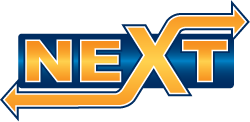 Academic Courses
| | | |
| --- | --- | --- |
| COURSE | SESSION |  CREDIT |
| ICT21 | Both | 0.50 |
| ICT21 (online) | I | 0.50 |
| Algebra 1 | Both | 1.00 |
| Geometry | Both | 1.00 |
| Physical Ed 1 | Both | 0.25 |
| Physical Ed 2 | Both | 0.25 |
| Health 10 | I | 0.50 |
| English 9A (online) | I | 0.50 |
| English 9B (online) | I | 0.50 |
| English 10A (online) | I | 0.50 |
| English 10B (online) | II | 0.50 |
| English 11A (online) | I | 0.50 |
| English 11B (online) | II | 0.50 |
| British Literature 1 (online) | I | 0.50 |
| British Literature 2 (online) | II | 0.50 |
| Contemporary Literature (online) | I | 0.50 |
| Media Awareness (online) | I | 0.50 |
| Algebra 2 (online) | Both | 1.00 |
| Geo & Alg Conn 1A (online) | I | 0.50 |
| Geo & Alg Conn 1B (online) | II | 0.50 |
| Geo & Alg Conn 2A (online) | I | 0.50 |
| Geo & Alg Conn 2B (online) | II | 0.50 |
| Science 9 A (online) | I | 0.50 |
| Science 9 B  (online) | I | 0.50 |
| Environmental Science (online) | I | 0.50 |
| Freshwater & Marine Ecosystems (online) | I | 0.50 |
| U S History I (online) | I | 0.50 |
| U S History II (online) | I | 0.50 |
| U S Government I (online) | I | 0.50 |
| US Government II (online) | I | 0.50 |
| Economics (online) | I | 0.50 |
| World Studies 1 (online) | I | 0.50 |
| World Studies 2 (online) | I | 0.50 |
| Psychology (online) | I | 0.50 |
| Biology A (online) | I | 0.50 |
| Biology B (online) | II | 0.50 |
| Personal Decisions (online) | I | 0.50 |
| Careers/Money Mgmt. (online) | I | 0.50 |