Summer School and NEXT Enrichment 2014
The following courses are "Enrichment" and "Academic Credit" classes that will be offered this summer based on a minimum number of enrollment.
Registration for all classes  through MyPayments Plus.
High School Academic Courses
To View High School Academic Courses offered click on second tab below, then sign up online and please notify your building counselor of your intent.
High School Academic Courses will be held at Darby High School.  Enrichment classes will be held at Darby, Darby Creek, or the ILC. Sites are specified when registering. 
Academic Credit Summer Session 1 :  (13 Days) June 4th – June 20st    7:30-12:10
Academic Credit Summer Session 2 :  (13 Days) June 23rd  – July 10th   7:30-12:10
(No classes on July 4th )
Summer Course Offerings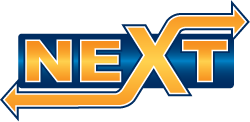 Enrichment Courses
Teen Community Service Training
June 3, 4, 5, 2014, 10:00-12:30 pm
*For Grades 9-12
Students will explore the unique benefits and history of volunteerism in the United States.   They will receive training on communication styles, verbal and non verbal, as well as conflict and stress management.   They will learn of the various roles of volunteers in the community and learn how to identify and choose an organization for which they may like to volunteer.
ACT Prep
June 5, 10, 12, 17, 19, 24, 26, July 1, 7, 8, 10, 2014, *12:00-2:00 pm Tuesday and Thursday ONLY
*Class times on 6/5, 6/26, and 7/10 only will be from 12:00-4:00 pm for Diagnostic, Practice and Final tests.
*For Grades 10-12
During the first class session, students will take a diagnostic rest: a full-length ACT practice test proctored just like a real ACT. The multiple choice tests will be scored by machine and the writing portion will be scored by an experienced scorer based on the ACT writing rubric in order to give students accurate results and feedback. Based on their results, the class will be tailored to the specific needs of the students to help them maximize their scores when they take the real test. It will be a combination of test-taking strategies and content practice in all tested subjects. They will take another test halfway through the course and a final test on the last day of class.
Applied Sports Psychology
Monday, Wednesday, Thursday June 9, 11, 12, 16,18,19, 23, 25, 26, 30, July2-3. , 9:00 AM – 12:00 PM
 *For Grades 10-12
This course explores the improvement of performance through mental strategies such as visualization, meditation, hypnosis, autogenic training, biofeedback and progressive relaxation. Students will learn how to increase self-awareness of arousal states, identify coping strategies to deal with competitive stress, describe strategies for building self-confidence, identify common problems in goal setting and how to overcome them.
Come on Girls, Let's Run!
June 3 – July 10, 2014, 8:00 – 10:00 AM, Tuesdays &Thursdays only
*For Grades 5-6
This course will focus on the development of a positive self-image, increased confidence/self-esteem, as well as a lifetime appreciation of health and fitness for pre-teen girls. The girls will participate in a running program, which will be differentiated to meet their varying levels, needs, and goals. They will also learn about the different aspects that make up a healthy lifestyle (i.e., making healthy food choices, developing and sticking to an exercise plan, developing positive relationships, setting appropriate goals, and making a plan to achieve goals). "Come On Girls, Let's Run!" will take place at a variety of locations including the classroom, school track, and Hilliard Rails to Trails, and possibly Columbus parks.
Algebra I Enrichment
June 9-20, 8:00-10:00 AM, Mon-Fri
*For Grades 7-11
This course will take students who are about to enter the world of Algebra 1 and give them an introduction to the topics and concepts that will be covered in that class. As the Common Core approaches, students are going to be introduced to this class sooner than ever in the Hilliard City School District. Upon completing this course, students will be able to walk into the Algebra 1 classroom with confidence. Traditional methods of instruction mixed with technology and online resources will be used. This class will let students begin to master the concepts and problems found in Algebra I.  Students in this course will use technology to work through Algebraic concepts.  Subjects such as number relations, solving equations and inequalities and graphing on the coordinate plane will be reviewed.
Blogging Through History
June 23 – July 3, 2014 from 8:00 AM – 11:00 PM
*For Grades 7-9
Combining the fantastic stories of history with the page turning stories of the greatest writers of our time, here is a new experience this summer. Using technology at your fingertips and innovative learning styles, this experience will travel you through history and literacy like you've never seen before. Taking a deeper look at some of history's greatest moments through different viewpoints and creating our own stories via blogs. This thirteen day experience will be team taught using the latest teaching styles and high energy lessons. Come join us for a summer experience that allows you to take on history and write your own version of the past.
Coral Reef Ecology
June 4 – 17 , 2014 from 10:00 AM – 12:00 PM
*For Grades 9-11
Students will explore corals and life in and on a reef system. They will learn what coral is and where the various reef systems are located around the world. Florida and the Caribbean will be a major focus. Students will discover the benefits, threats, and solutions to coral reefs and their destruction. Special explorations will include The Census of Marine Life, a 10-year science initiative that involves a global network of researchers explaining the diversity, distribution, and abundance of reefs. Students will also explore ReefBase, the official database of the Global Coral Reed Monitoring Network.
Google Me: Using Personal Branding to Stand Out
June 5 through July 10, 2014, Tuesday and Thursday only 9:00-11:00 AM
*For Grades 9-12
There is a lot of competition in our global economy and students may be looking for a way to stand out when applying for colleges, academic/artistic programs, scholarships, or jobs. In this course, students will learn how to use social media online to promote themselves. They will learn to either position themselves as an expert in a field, promote their artistic or creative works, or just brand themselves as an all-around appealing choice for jobs, acceptances, and awards.
Design Team: STEM Challenges
June 23-27 , 2014 from 9:00 AM – 11:30 PM
*For Grades 2-5
Do you like to be creative, solve problems, and build cool contraptions? Join the Design Team! You'll tackle all kinds of engineering challenges as you design, make, and test your inventions. Learn some science principles as you construct roller coasters, skyscrapers, flying machines, and more!
Digital Storytelling!
June 10-14, 2013, 9:00 – 11:00 AM
 *For Grades 2-3
Kids' minds are an endless source of clever and creative ideas and it's important that kids find a way to channel their ideas into words so they can share their ideas and/or information. Technology serves as an outstanding tool for learning and sharing information, therefore this workshop will allow students to create digital narrative stories by using a myriad of multimedia tools including working with still images, audio recording, self made images utilizing Pixie software, and Web publishing. Students will engage in the writing process to create a narrative story. Students will then work to develop a Digital Literacy Project to present their stories in an individual and meaningful way. Students will work to design, record and publish their narrative stories using iPods, Pixie Drawing software, and Microphone recording devices.
Green Thumb Gardening
June 23-27, 2014, 12:00-2:30 PM
*For Grades 2-5
Do you enjoy nature? Do you like playing in the dirt? Would you like to earn a green thumb for your skill in growing plants? If so, this class is for you. Participants will learn about plant propogation, growing conditions, and types of plants. Projects will include createing a miniature fairy/hobbit garden, designing a succulent container garden, and planting a salsa garden. Students' knowledge of the art and science of gardening will grow.
3 Chinese Offerings
1) Let's Speak and Write Chinese
June 30-July 10, 2014, 8:30 – 9:25 AM
For Grades 2-6
Fun-filled learning activities designed for students to enjoy speaking Mandarin Chinese and learning the process of writing Chinese characters while experiencing the culture within through interactive games and songs. Students will also learn and be engaged in learning activities concerning the Chinese New Year, one of the most widely celebrated holidays in the world.
2) Let's Learn Chinese
June 30-July 10, 2014, 9:40-10:55 AM 
*For Grades 4-6
Students will learn to: say hello, talk about their family, count from 1-100, state their age, discuss the colors and various toys they like, and learn about the Chinese Zodiac.
3) Let's Learn MORE Chinese
June 30-July 10, 2014, 11:10 AM -12:05 PM
For Grades 7-8
This is for students who participated in Winter Chinese Exploration, or already know some Mandarin Chinese. Students will learn how to talk in Mandarin about different countries of the world, state where they are from and what languages people speak across the world. Students will also learn about some different types of Chinese food, flavors and their ingredients, and what kinds of foods they like to eat in America. Students will also be introduced to "How to use Chopsticks" and other related customs.
Linking Legos
June 10-26, 2014, 10:00 – 11:30 AM Tuesdays and Thursdays ONLY
For Grades 2-4
Using the Build to Express Lego Curriculum that has already been bought by our school, students will be able to have focused building time with opportunities to use the iPads to document their experience. The class will tie in technology and the freedom of building different "themed" classes. We will explore digital storytelling by using the iPads.
Paleo Movement & Nutrition
June 10, 17, 24  July 1, 8   2014, 10:00 AM – 12:00 PM    Tuesdays ONLY
For Grades 7-11
I will offer an outdoor class behind the ILC on how our ancestors evolved, what they are, and how they moved. My expected outcomes are as follows: 1) get young humans back in touch with nature; 2) teach them what "real food" truly is and why they should be eating it; 3) educate them on how we, as a species, evolved; 4) motivate them to move as we have evolved to move our bodies on a daily basis to prevent illnesses, mobility problems, diseases, and other issues derived from not utilizing our full potential.
The Science of Athletic Success
June 3-26, 2014, 9:00-11:00 AM, Tuesdays and Thursdays ONLY
 *For Grades 6-8
Students will learn and apply the science behind athletic performance through hands-on experiences, discussions, and lessons that teach the physical and mental foundations for success. Topics include speed, strength, endurance, injuries, performance nutrition, motivation and leadership. Students will conduct basic hands-on labs to measure their own physiological metrics (heart-rate, lung-capacity, speed, diet, etc.) and relate this science to real-world application in the world of sports. Students will also read and discuss thought-provoking articles and studies pertaining to physical performance, motivation, and leadership and connect these proven principles to their own pursuits in athletics.
Scrapbooking
June 4-30, July 2-9   2014, 12:30-2:30 PM    Monday, Wednesday, Friday  ONLY
For Grades 6-12
Scrapbooking helps us to reflect on who we are by documenting our memories. Scrapbooks are comprised of photos, journaling, and artful expressions using techniques such as die-cutting, stamping, water coloring, doodling, etc. Join us as we create memories by documenting them!
Special Topics in Math
June 16-19, 2014, 8:00 – 10:00 AM
For Grades 7-10
In our daily world of Common Core Standards and standardized testing, there often isn't time to explore the really cool aspects of mathematics. This short course will give students the chance to explore mathematics, as it is connected to Art, Music, and Nature. Some examples of what we might do are use symmetry and transformations to make kaleidoscopes and M.C. Escher art. We will study the physics of sound to make wind chimes. We will explore the Fibonacci sequence and how it can be found in nature, our bodies, and the world around us!
Propaganda in Printmaking
June 4-10, 2014, 8:30 – 11:30 AM
*For Grades 6-12
This class would be an introductory course in printmaking that uses a hands-on approach to learning about multiple ways to create art through the medium printmaking. Students will learn about mono-prints, intaglio and screen-printing techniques as well as the use of the elements of art and principles of design to create a portfolio of artworks. Students will also learn about how propaganda has been used to promote political and advertisement agendas through the years. The artworks created will contain a propaganda message that the student feels is relevant to their generation and today's times.
Young Chefs
June 9-11, 2014, 9:00 – 12:00 AM
 *For Grades 3-6
Young Chefs of Hilliard will be a culinary experience which offers cooking classes to children in a safe environment that encourages discovery and creativity. Each visit will be a new experience with different items to cook and bake. The class is designed to take the fear, mystery and the unknown out of cooking. Highly qualified Family and Consumer Science teachers, who are also skilled in nutrition, will provide an interactive learning experience that gives children the opportunity to develop a life-long love for the culinary arts. Registration fee includes cost of groceries for each student.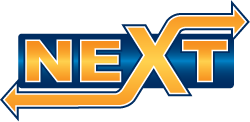 Academic Courses
| | | |
| --- | --- | --- |
| COURSE | SESSION |  CREDIT |
| ICT21 | Both | 0.50 |
| ICT21 (online) | I | 0.50 |
| Algebra 1 | Both | 1.00 |
| Geometry | Both | 1.00 |
| Physical Ed 1 | Both | 0.25 |
| Physical Ed 2 | Both | 0.25 |
| Health 10 | I | 0.50 |
| English 9A (online) | I | 0.50 |
| English 9B (online) | I | 0.50 |
| English 10A (online) | I | 0.50 |
| English 10B (online) | II | 0.50 |
| English 11A (online) | I | 0.50 |
| English 11B (online) | II | 0.50 |
| British Literature 1 (online) | I | 0.50 |
| British Literature 2 (online) | II | 0.50 |
| Contemporary Literature (online) | I | 0.50 |
| Media Awareness (online) | I | 0.50 |
| Algebra 2 (online) | Both | 1.00 |
| Geo & Alg Conn 1A (online) | I | 0.50 |
| Geo & Alg Conn 1B (online) | II | 0.50 |
| Geo & Alg Conn 2A (online) | I | 0.50 |
| Geo & Alg Conn 2B (online) | II | 0.50 |
| Science 9 A (online) | I | 0.50 |
| Science 9 B  (online) | I | 0.50 |
| Environmental Science (online) | I | 0.50 |
| Freshwater & Marine Ecosystems (online) | I | 0.50 |
| U S History I (online) | I | 0.50 |
| U S History II (online) | I | 0.50 |
| U S Government I (online) | I | 0.50 |
| US Government II (online) | I | 0.50 |
| Economics (online) | I | 0.50 |
| World Studies 1 (online) | I | 0.50 |
| World Studies 2 (online) | I | 0.50 |
| Psychology (online) | I | 0.50 |
| Biology A (online) | I | 0.50 |
| Biology B (online) | II | 0.50 |
| Personal Decisions (online) | I | 0.50 |
| Careers/Money Mgmt. (online) | I | 0.50 |