Music Enrichment- Kid Composer!!!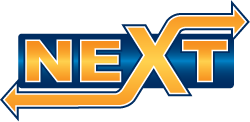 Music Enrichment "Kid Composer" is an enrichment experience for 4th and 5th graders that focuses on providing students the fundamentals of music composition with the ultimate goal of composing their own songs. Presented by instructor, Mrs. Bosh, this is a blended model of online and face-to-face. There are two face-to-face meetings scheduled for February 6th and February 13th at 3:45 pm at the MILC. This 10-week experience/1 hour a week online (estimated) class begins on February 6th.
First 30 Registrations
MILC 5323 Cemetery Road
Parents are responsible for transportation to and from the MILC
4th and 5th Graders
Cost: $50.00
How to Register:  
***REGISTRATION OPENS FRIDAY JAN. 23 at NOON***
Go to: https://mypaymentsplus.com/
Scroll to the bottom of the screen and locate  "Music Enrichment" tab.
Click the plus button to the left of the "Music Enrichment" tab and a new selection should appear.
To register for this experience, check the box and continue to checkout.
Please make sure to complete the registration form that will pop up, informing us of important information regarding your student.