If you are a junior or senior and are interested in discovering your passion and future college and career path, this course is for you!
Check out this VIDEO created by former Career Mentorship student, Lindsey Bennardo (2016) who mentored with Producer Chris Gray. Lindsey was also a student in the ILC Academy VIBE program. Video Features: Justin Langlois, who mentored at MKSK in Landscape Architecture, Urban Design and Planning and Rene Castillo, who mentored with BMW in Automotive Engineering
Imagine the opportunity to try on a career before you enter the workforce.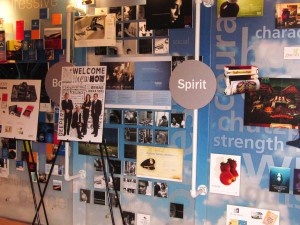 What are your passions and what impact do you want to make in the world? What type of work and which career field will utilize your strengths and help you to live out and ignite that passion? And what drives that profession? So many questions! Wouldn't it be great to know these answers and be able to decide which career path would be a good fit for you and what educational path to take after high school? The Career Mentorship Program helps students do exactly this – try on a career! Through mentoring, paid, and non-paid internships students are able to develop an understanding of how their knowledge and experience in the classroom can translate to the responsibilities in the workplace.
This program prepares students to become the community's future leaders as they apply the 21st Century Skills needed in today's competitive colleges, universities, and workforce. Each year, hundreds of students leave Hilliard City Schools upon graduation eager and willing to take the next step in pursuing their passions. But what are these interests, and how do our students discover them?
Hilliard City Schools offers a semester program to college bound juniors and seniors from Hilliard Bradley, Hilliard Darby, and Hilliard Davidson High Schools.  This personalized program provides activities involving identifying strengths and interests, career exploration, leadership development, problem-solving, time management, and technology instruction while being sensitive to the lifelong needs and goals of students.  Authentic hands-on learning is provided with professionals in Columbus area organizations such as hospitals, laboratories, businesses, and schools.  Students participate in classroom activities to enhance their communication skills, develop résumés and practice interviewing. Other topics explored include creating their "personal brand" and using a variety of social media tools to network and promote their skills as a young professional. Lastly, all students create a website to share their online portfolio which is presented in a final interview with a professional in the field in which they mentored.
Questions:
Contact Mrs. Bonnie Holycross: Bonnie_Holycross@hboe.org
Follow us on Twitter: @HCSDMentorship