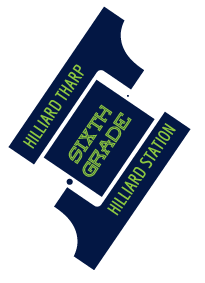 Thank you to those who have all ready created your Student Apple ID.  For those of you who have not, please complete this process. An email from Apple was sent to the guardian email account and will provide a temporary password for you to use to complete the Apple ID creation process.
If you have not completed the Apple ID process, and you do not receive an email from Apple please call  921-6900.
REMINDER!
We STRONGLY encourage all families to go to MyPaymentsPlus to purchase the Technology Protection Plan if you are interested in this.  We also suggest having all the forms printed and completed before the distribution dates in January. This will make your process of receiving an iPad go much quicker.
Tharp Pick-Up Schedule
Thursday, January 8
4:00 – Team T
5:00 – Team I
6:00 – Team E
7:00 – Team R
Wednesday, January 14
6:30 – Team G
7:30 – Team S
The Hilliard City School District is pleased to begin our one to one initiative for the 2014-15 school year. Every student in grade six will be loaned an iPad mini to use both at school and at home during enrollment in the school district. Based on research we have done, the use of the iPad in a school setting is arguably one of the most significant ways to impact student motivation toward school, increase learning and achievement, provide learning resources and ebooks, and prepare students for a 21st century environment that all students will soon enter. Learn More