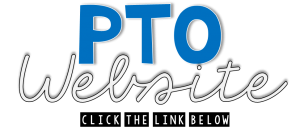 Please visit the PTO website for additional information.
Hoffman Trails Elementary PTO Executive Board 2017-2018
President – Carol Slavka
Vice President – Melissa Rios
Secretary – Tessie Pollock
Treasurer – Tricia Peck
Interschool PTO (ISPTO) Representatives – Chris Clifton, Amy Kline, Megan Stephens
At Large Members – Amber Leonard, Megan Moore, Holly Pendell
PTO Meeting Schedule
Hoffman Trails Elementary PTO meetings for the 2017-2018 school year will be held on Tuesdays or Wednesdays, typically during the 4th week of the month.
All meetings will start at 7:00 pm and be held in the Media Center.
Wednesday, August 30th
Tuesday, September 26th
Wednesday, October 25th
Wednesday, November 29th
*No meeting in December
Tuesday, January 23rd, 2018
Wednesday, February 28th, 2018
Tuesday, March 27th, 2018
Wednesday, April 25th, 2018
Wednesday, May 23rd, 2018
Questions?
For additional information, please visit the PTO website at www.htepto.com.
If you have any questions about the PTO, please email us at htepto@gmail.com.